Blogger Limitation, Maximum number of import, Post, Page, Images, Memory Etc:
Blogger.com is the google free blogging platform. In this, you have to create blogspot subdomain. It means yourdomain.blogspot.com. But they have some terms and condition to avoid misuse of their free service interms of blogger limitation. In this tutorial we are going to see all Blogger Limitation, Maximum number of import, Post, Page, Images, Memory etc,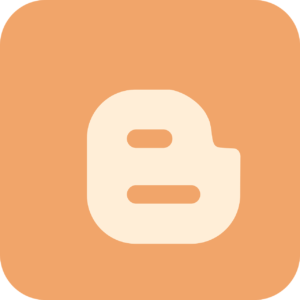 Post Limitation:
No such a limitation for posting content. You can create unlimited posts with unlimited content. All the posts would be saved into your account, and they will be there until or unless you deleted them manually. In case you unwantedly delete the posts, then they can be recovered through Google History Cache. But if you post more than 180 post per day then you can post a content after completion of captcha verification
Meta Tag:
Google Blogger limits meta tag character to 150 characters' only. If you want extend your meta tag, you have to disable meta tag in your blogger dashboard. And add some text notes in home page. Search engine will take your home page notes as meta tag.
Also: How to Increase Meta Tag More than 150 characters in blogger.com
Import and export:
Blogger does not have a limitation on export your content, but to import other blogspot content from other id they have limitation of 150 posts only, if you want import more than 150 post again you have to repeat the process with changing the limit to 151 to 300. There is a limitation on your own blog content, it means you can import upto 500 post at a time. To get more content, you have to repeat the process with the code of 500 to 1000.
Also you have 5 imports per day, beyond that limit you cannot import form the same browser. To import more content, you have go for another browser.
The code: yourblog.blogspot.com/atom.xml?redirect=false&start-index=1&max-results=500
Note: Do not forget to change your blog
Number of Blogs per single Gmail account:
Private blogs are limited to only 100 members. You can create 100 different blogs per account. However, in case the limit gets exceeded then Google authorities have the right to not only disable your account but also restrict your access to your blogs. Do not exceed 100 marks. If you want more than 100 blogs, then go and get access with another gmail id.
Size of Pictures you uploaded memory and size:
Posted pictures are scaled to 1600px
There is no size limit of a single picture. However, if you are uploading a picture through your mobile or smartphones then it should not bigger than 250K per picture. Remember: 1 Blog has 1 Gigabyte of FREE image hosting.
Storage Limit of Pictures:
The storage limit for pictures is 1 GB (Gigabytes), which are linked to your Picasa account.
Pictures by heavy file size:
Images BlogSpot through the post editor: 8 MB
Number of Labels:
You can create 5,000 unique labels per blog (an increase from the original 2,000), 20 unique labels per post (with at most 200 characters)
Blog description:
You can write 500 characters max; Hyper Text Markup Language markup not supported
Number of Comments Limitation:
There is no limitation on comments, the comments will be displayed after admin approval. A Post can have unlimited comments. It depends on you whether you show the comments or hide them from your posts, but the pre-existing comments would be remained saved in your account. You can enable the comments anytime you like. 4,096 characters per comment are allowable.
Blog Storage:
15 GB shared with gmail and google drive.
Account Suspension:
Blogger has some strict terms and conditions. They suspend a site or even your whole account if it is suspected that you are violating their any terms of service. Once, the site gets suspended then there is hardly any chance of recovering it back. They will send notification against account suspension. Once the blog gets suspended the domain would be on hold, and no one can use the same domain again.
Number of Stand-Alone Pages:
You can only create 20 Stand-Alone pages per blog (example of a stand-alone page: http://www.mybloggerlab.com/p/advertise-here.html).
Adsense:
You can switch any adsense account instant. But as per adsense policy, only one account per user is allowable. Finding such a multiple account, they disable your account immediately without any notification.
Team Members:
You can extend up to 100 members per blog.
Size of pages
Individual pages (the main page of a blog or archive pages) are limited to 1 MB
Number of pages
There is no limit on the number of pages you can have on one blog
Favicon:
It should not be exceeded more than 32X32 px and 100KB
Theme:
No limitation on blogger theme. You can add any theme on any time.
Crawlers and indexing:
No limitation of sitemap submission to google search console and robort.txt file submission.
Posting the Tile name length:
90 characters' limitation on the title length.
Home page URL subdomain of blogspot:
You can create up to 37 characters' length.
Number of Post on home Page:
In this we cannot predict; but by selecting days you can show upto 1 MB weight post in your home page
Also see: How to increase number of home page Post in blogger blogspot website.
No of HTTP request:
At a time 100 visitor can read one blog. More than that you have to move to custom hosting service with unlimited bandwidth.
Blog deletion:
Blogger keeps your blog up to 90 days from the date of deletion request.
No of Post displays in your dashboard:
You can display upto 100 no of blog post by selecting post count in your post dashboard. But you can modify or delete 50 posts at a time.
Conclusion:
Free means hidden limitation. The big drawback of this blogger website is anyone easily hack your content. the search engine will give preference to top-level domain only. So go for custom hosting with a custom domain, which creates the great brand name on your blog…