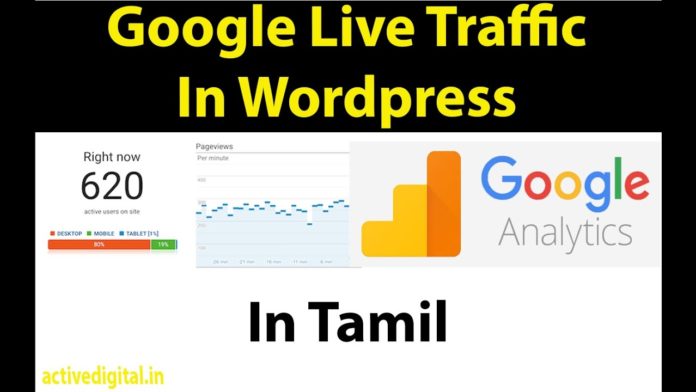 How to activate google analytic to the blogger:
What is Google Analytics:
Google Analytics is a free Google Web analytics service that offers your website statistics and basic analytical tools for search engine optimization (SEO). Google has launched the service in November 2005 after acquiring Urchin. Google Analytics is a free tool for every webmaster Google Analytics is offered also in two additional versions: the subscription-based Google Analytics 360, previously Google Analytics Premium, targeted at enterprise users, and Google Analytics for Mobile Apps, an SDK that allows gathering usage data from iOS and Android Apps. The service is available to anyone with a Google' Gmail account.
Why google analytics:
In this, you can monitor your real-time website traffic, current user, trending plots, traffic sources, Social traffic etc…
Let's see how to activate google analytics for blogger.
Step1: Click this link https://analytics.google.com/
Step2: You just see as I have mentioned in the picture
Step3: Add your account name and website name. This name uses to find out the individual website when you add multiple websites in the same account.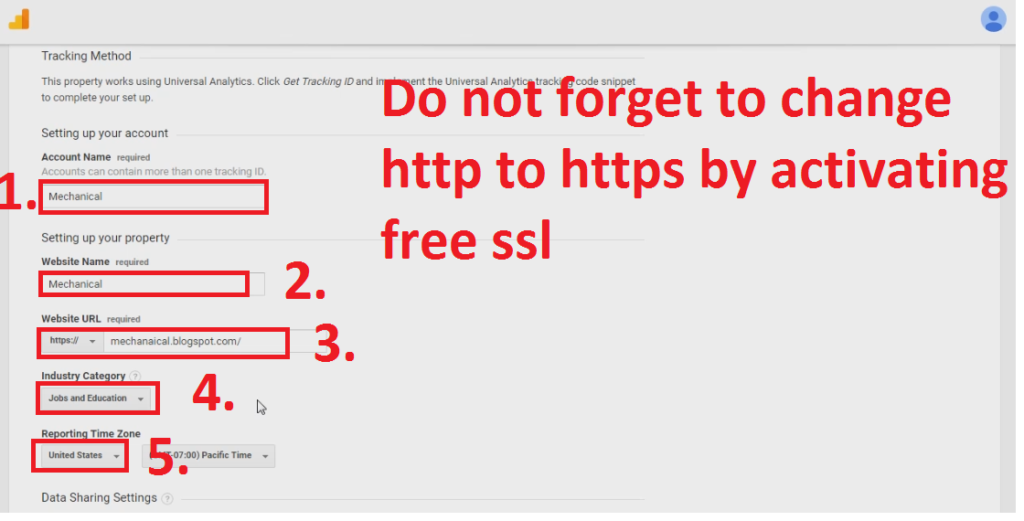 Step4: Enter your URL… please select the appropriate http or https……for blogger select https. Before that do not forget to enable your free SSL.
Also see: How to enable SSL for Blogger
Step5: Select reporting time according to your country => Click "gets tracking codes", which is available on the downside.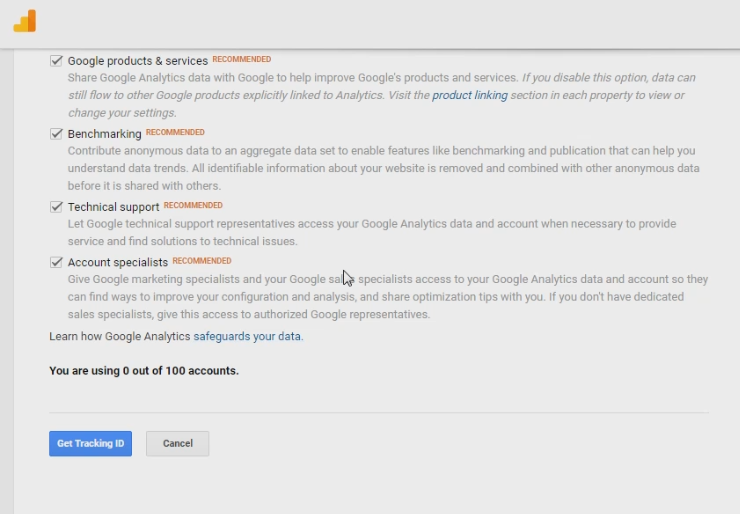 Step6: Select your country and Accept terms and condition
Step7: That all you get entry into a new analytics dashboard
Step8: Copy the tracking ID which starts with UA" UA-115XXXXXXXX-1"
Step9: Come to your blogger dashboard
Step10: Go to Setting => Click others => Paste the code on that below-mentioned column.
That's all you have done it.
For WordPress watch below videos: