Online Free content Website, free article, can be Republished:
Some of the Online Free content Website offers the blogger to republish their article on their website. This very helps full those who are suffering to create high-quality content. This is fully free, here you do not need to pay a single cent. In this tutorial, we are going to see, how to get free high-quality content, the free article that can be republished to our blog.
Also See: Escape copyrighted content detection, Top 10 online free article editing tools
Also see: Copyrighted content, Duplicate content detection Tool, Plagiarism Checker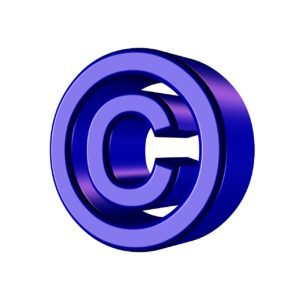 Top 10 Online Free content Website:
Copyrightfreecontent.com:
This Online Free content Website actually belongs to NewsUSA. You are hereby granted a worldwide non-exclusive right to freely make copies, distribute, publish and/or provide links to this content so long as attribution is made to NewsUSA in the byline or otherwise and no material changes are made to the content. The included photos may or may not be used, but in no case can they be used without the accompanying article.
Note: Attribution is compulsory.
You can republish their content without any information.
More details: http://www.copyrightfreecontent.com/
This Online Free content Website is one of the famous free article platforms. You can republish their content, whole article without changing the text.

Some Terms and condition:
All posts and content received through the system must remain active intact. You should not modify the content, byline or links in any way without prior agreement with the marketer with the exception of spelling or grammar problems; and must remove any content upon request from the Marketer or Rights holder who submitted that content.
By publishing a post on your blog, the Rights in that content are not transferred to you. You are granted a license to publish that content according to the terms of the deal mutually agreed.
You should not charge marketers recurring fees. You can only charge one-time publication fees in return for permanent posts.
You must make a reasonable effort to ensure your blog is available 24/7 on reliable servers and ensure error-free operation.
You should not solicit other services or make offers to publish posts on any other sites apart from those for which the opportunity was intended for and that was approved by PostJoint.
Ezinearticles.com (Best Online Free content Website):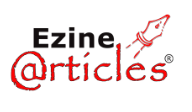 This Online Free content Website is the oldest free content and/or article website. Sits allow republishing their content without any modification. They give content text code. Here only one thing you have to just copy and paste the free content or article in your website or in the blogger content text editor page and republish the same. In this Online Free content Website, you do not need to pay.
Get more details about this Online Free content Website: http://ezinearticles.com/terms-of-service.html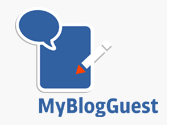 This is mutually exchanging, free content, the free article that can be republished to any website. But you should not change link or attribution and the content cannot be edited. You are here to authorize to republish others content.
Article Generator: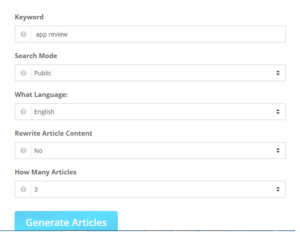 This Online Free content Website is a free tool which generates high-quality free content, high-quality free article, that can republish it your website. By entering your keyword, their bot generates free articles within 30 secs. Create articles automatically on any subject by adding keyword and use the generated articles with any of your favorite SEO software.
More details: http://articlegenerator.org/terms.php
WikiHow:

This Online Free content Website is most popular blogging website. They are allowing their content under Creative common 3.0 license. Under an Attribution-Noncommercial-Share Alike 3.0 Creative Commons License, wikiHow's content is free to modify, republish and share. In this, you must attribute the work to wikiHow by prominently linking back to the source pages on wikiHow.
More details: https://www.wikihow.com/wikiHow:Creative-Commons
Wikipedia: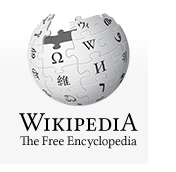 Wikipedia is the Online Free content Website platform to republish their content under creative commons license. You must attribute to the original content creator. In this, you can modify the content, republish the content or mix Wikipedia content with your content, but only one thing you should give the attribution to the author.
For more details: https://en.wikipedia.org/wiki/Wikipedia:Text_of_Creative_Commons_Attribution-ShareAlike_3.0_Unported_License.
A1articles.com: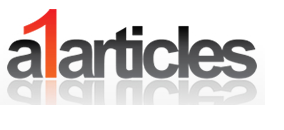 At A1 Articles encourages viewers to republish articles they have read on our site for use on their own sites. Their authors write articles on a wide range of topics from Babies and Children, to Food and Drink to Wedding and Marriage. In fact, They are receiving around 30,000 article submissions a week, They are never short on material, no matter what the topic may be. When an author submits an article to them, they are given the option to either Copyright their work or leave it Free to Republish.
In term of articles which are Free to Republish, this gives you the permission to simply copy and paste the articles from A1 Articles to your own site as a means to help make your website bring more traffic. However, in doing so, it is important that you in no way change an article which you republish on to your own site. All credit of the article must remain with the original author as their hard work must not go unnoticed, and so we ask that all back links to their site and A1 Articles remain within the articles.
More details: http://www.a1articles.com/freecontent.php
Also See: Escape copyrighted content detection, Top 10 online free article editing tools
khn.org: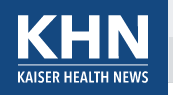 Khn Online Free content Website encourages other news organizations and publications to reuse their content for free.  They shares all stories and photographs produced by Kaiser Health News staff under a Creative Commons license.
More details: https://khn.org/syndication/
Theconversation.com:

You can re-publish under a Creative Commons — Attribution/No derivatives license. This means you can republish our articles online or in print for free, provided you follow these guidelines
You can't edit our material
You have to credit authors and their institutions
You have to credit The Conversation and include a link back to either our home page or the article URL . Our preference is a credit at the top of the article and that you include our logo
You must use our page view counter when republishing online.
You can't sell our material separately
You have to confirm you're licensed to republish images in our articles
You can't systematically republish all of our articles, nor frame the content of our site
More details: https://theconversation.com/global/republishing-guidelines
Article factory(Online Free content Website):
Any article may be reprinted and distributed with no charge in your ezine, on your website, or in your print newsletter provided.
You include the article in its entirety, unchanged (website links should be in clickable hyperlinked format)
Byline, author's statement of copyright and signature must remain intact
You notify Articles Factory of intent to publish and send a courtesy copy or link
Article source should be indicated as: Source: Free Articles from ArticlesFactory.com
Conclusion:
The bottom line is that, if you're looking for free, legal content for your site, there are many sources available to you. There are resources available to help you get the Free content and/or free article to republish without worrying about either copyright or payment. I hope Online Free content Website will be useful for all.
Also See: Escape copyrighted content detection, Top 10 online free article editing tools