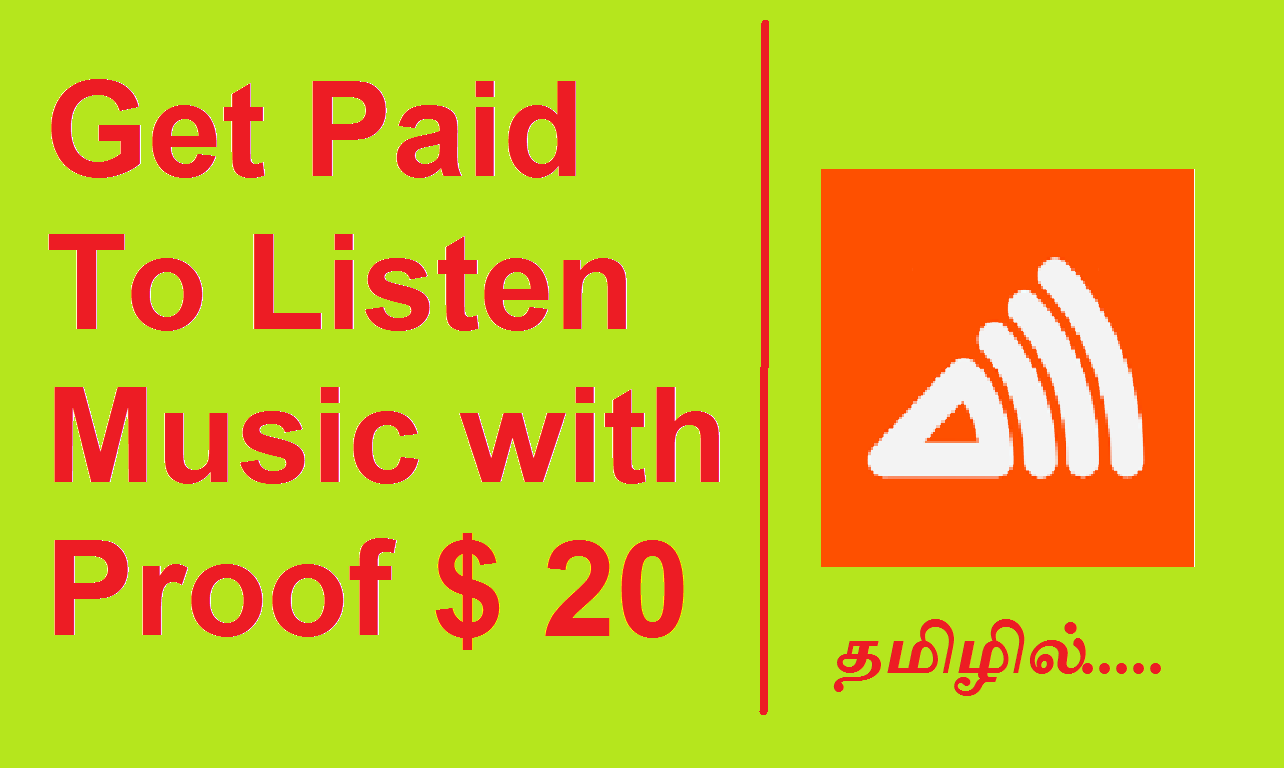 Slicethepie # 13:
What is SlicethePie:
            This app is good for music lover and product reviewer. Earning money by writing reviews, discover and influence the latest music, fashion trends and Video songs. They will pay around 1 cent to 25 cents according to your review (about your English, music review skill) and your star ratings.
You have to listen at least 90 second of given music or video songs. Please keep it mind this, once you complete listening music again play back is not possible. Always select $$$ offer to get more money. This app is available only for UK, US, Canada and some other English countries. They pay within 24 hours. Other can access by changing VPN, but regarding payment we cannot say.
Earn money by reviewing products:
they show some of the products like case cover, dresses, newly launched phone etc. you have to give honest review in english. Do not make copy and paste from any website. They will find you easily.
Referral program:
20% from your friends of earning.
Key way to earn:
Review in good English,
Referral,
Give positive review.
Have some knowledge in musical instruments
Signup Bonus:  Nil.
Click here to Start earn
Min withdrawal: 10 $ PayPal.
Maximum earning: Your limit
Daily working time: 20 mints.
Hard work needed: 30 %.
Payment type: PayPal
Rating: 2.9 star, 1 K users
Trusting level:     90%
Available country: English countries.
———————————————————————————————————–
 What is App greedy # 14:   
Earning money by watching ad videos and TV, downloading free apps and playing games, completing simple surveys. They have linked with engageme.tv. it gives third party offer from adgate media, peanut lab Wannads etc.
Referral program: You receive 25% of your friends earning points.
Key way to earn:
Daily bonus 50 points,
Watching videos.
Downloading App.
Completing surveys.
Referral earning.
Points contest.
Signup Bonus: 600 credits.
By following Facebook, Twitter
By completing other instruction
Click here to Start Earn
Use Referral code: DWK0I
Min withdrawal: 3 $ PayPal, 150 Rupees Paytm for india.
Maximum earning: Your limit
Daily working time: 30 mints.
Hard work needed: 55 %.
Payment type: PayPal, Western Union, Bitcoins and other ALTcoins ,Paytm, Skirll, Paysafe ,Gift Cards, Google Play store, ITunes, Amazon.
Click this
Rating: 4.9 star, 14 K users
Device require: Android 4.4 plus           
Trusting level: 100%
Available country: ALL
Payment Proof:(App greedy)
Good Luck !!!!