How to increase your website traffic without SEO:
Traffic is the most important measures of your online business. Some of their offers paid traffic like easyhits4u, Payment surf, surfers surf etc.. but if you are driving the traffic from the third party, you cannot get good search rank in google or any search engine. So that we need to have some special technic to improve our website search traffic.
How to improve your website traffic:
High-quality content:
First of all, must know what is high-quality content? It means, we should not copy anyone concept or paragraph or too many sentences from one article, if you follow above conditions, it will be a high-quality content. Our visitors should get the great experience from your content, because of they are spending sometimes form their life to learn something from your article.  So that we are the responsible for visitors to get great experience form put article. So that creating high-quality content, which creates high traffic to our website without any third party work.
Adding Social share button:
A 50% of your blog traffic is depending on social media. If you want A content goes viral that is depending upon social shares only. Your visitor loves your content defiantly shares it with social media like facebook, twitter, Instagram etc. So that every blogger must have the social share button on their blog.
Add Subscription button:
Converting one visitors into your loyal reader can be done by your subscription request only. So that every blog must have this subscription button.
Adding internal link:
Adding internal link makes extra 20% of your website traffic. So that does not hesitate to add an internal link to your content.
Using the long tail keyword:
Long tail keyword makes your blog more visibility in search engine. Because of you're the king of that keyword in search engine.
Note: Do not choose common keyword
See yesterday I posted this content: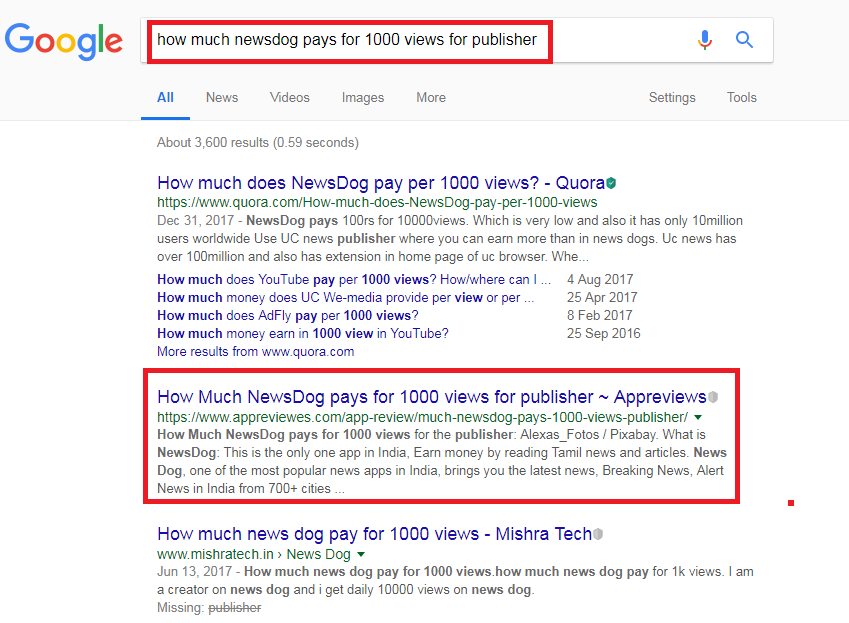 Use webmaster tools:
Submit your Sitemap and URL to google search console, Bing webmaster tool, yahoo webmaster tool. This is the most effective way of increasing your blog traffic. Many bloggers neglect this actually…. Do not forget to give your URL to above mentioned.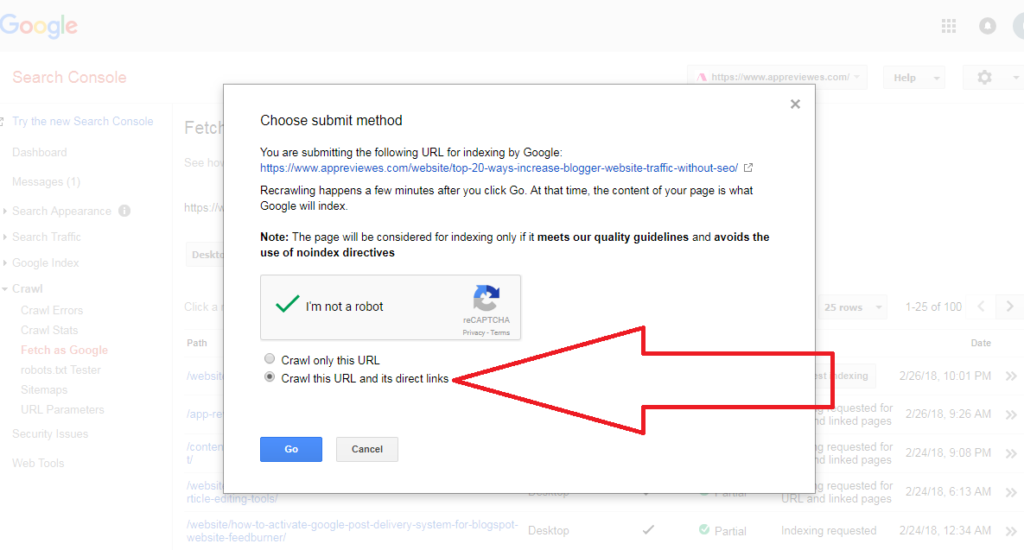 In google search console use fetch as google => Crawl URL and direct links which means google index two URL at a time for one content (one unique content URL + Your archived URL for that particular content)
Advertising your blog:
Advertise your blog on Google AdWords, facebook, twitter etc….
Commenting another blog: Comment other blogger's blog positively with your URL. Positive comment encourages to visit The blog owner and their blog visitors. They will reach you at your URL. If you comment a blogspot website, use the comment as URL format.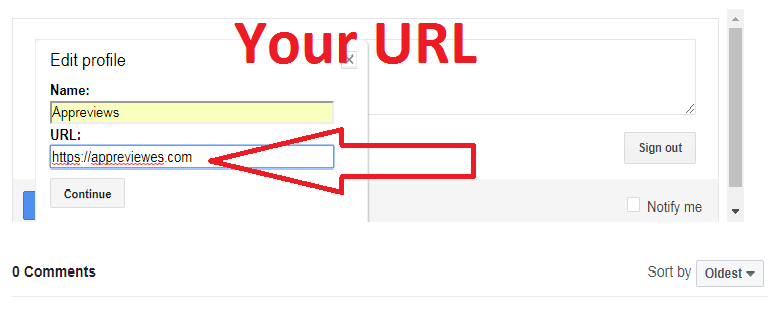 Guest blogging:
Create and post an article on another blog, which makes more traffic to your website. Every individual has separate thoughts and ideas; it will be of different from your routine way of writing an article.
Keyword strength:
Make your keyword strength at least minimum 2.0 % and do not exceed 2.5 %…
Create your headline with Top 10, 15, 20 etc like that which numbers attract others.
Link your website with other Social media:
Especially youtube has 12% of the world traffic. Now a day almost 90% of the blogger has own youtube channel, you put your link in your video description. Whenever anyone sees your video change to visit your blog.
Create social media fans page:
Creating social media fan page in your blog name on Twitter, Facebook, Instagram etc… which creates enormous traffic to your blog, you just post your article on your page. Do not post more than two article per day, which creates spam banning against your page.
Email marketing:
So many businesses are focused on attracting new customers through content marketing that they forget about more traditional methods. Email marketing can be a powerful tool, and even a moderately successful email blast can result in a significant uptick in traffic.
Periodic updating article:
If you have the tech blog, you must remember this; the technology is a grown thing. In this, you must be in the update. Update your article at least once in a year.
Write about trending content:
Write about trending content which creates more traffic to your blog…take trending story from google news or any famous news publishers and makes research on trending post it on your blog;
Ask your visitor to comment, subscribe and share…
Ask question to your visitor…. To read, your answer surely they will come back to your blog.
Make it easier to translate the content on your blog – this helps you gain more international visitors.