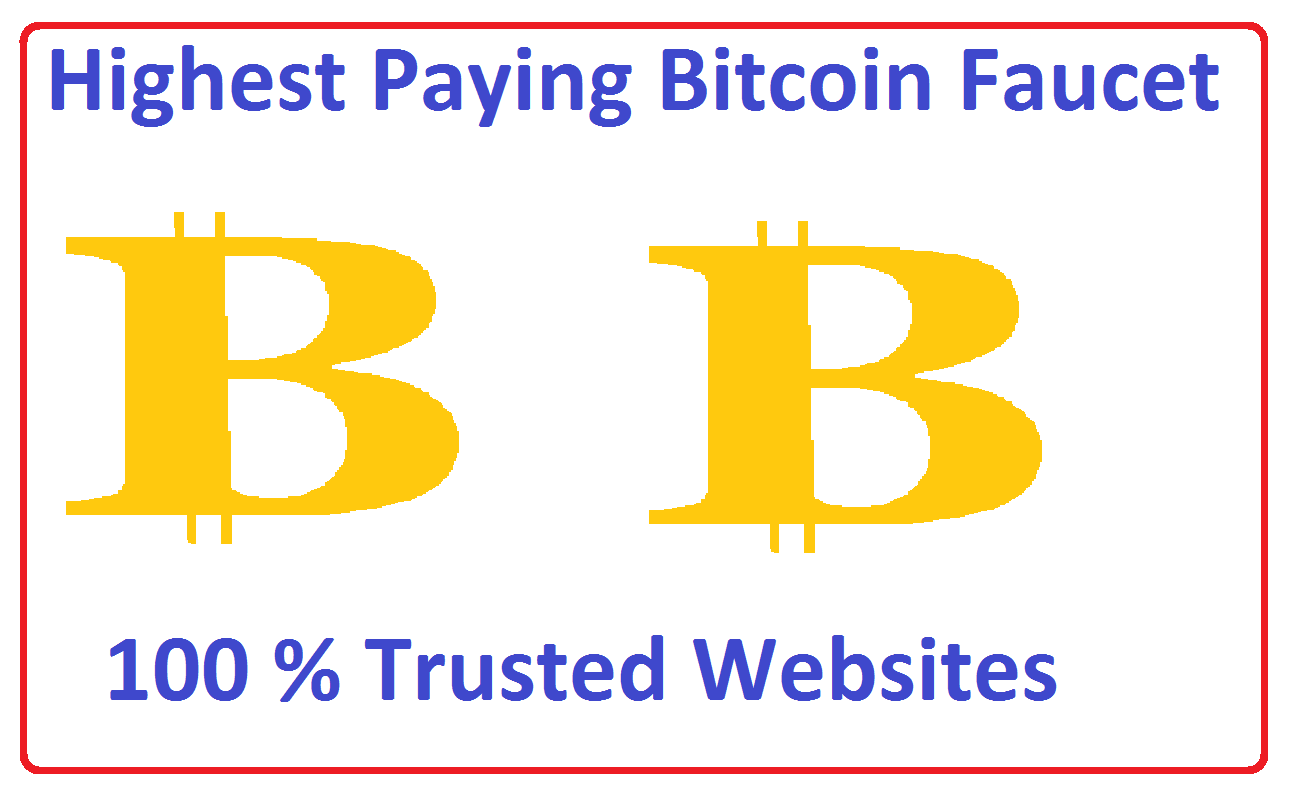 Top 10 Highest Paying Free Bitcoin Faucet:
faucetpig.com
Upbitcoin.com
cryptotalkcentral.com
Virusbitcoin.com
Claimbit.win
LuckyBtcfaucet.website
Mafiacoins.net
Elenafaucets.com
Moonbit.in
Qoinpro.com
Let see the details about them:
 Faucetpig.com
This is the site in which they pay 100 santhosi for every five minutes after human verification. You can withdraw direct to your bitcoin wallet. It has minimum cash out threshold of 50,000 santhosi. No registration or investment on this site. Creation of multiple account in the same IP address, leads to account banning.
In this site you can earn 50 % of referral commission.
Upbitcoin.com:
In this site you can claim 20 to 1000 santhosi for every 20 minutes after completion of human verification. Every one claim they rise your claim by 1 %. Minimum withdrawal is 10,000 santhosi to your faucet account. They give you 25 % of referral commission per head.
3.   Cryptotalkcentral.com:
Claim up to 10- 500 santhosi for every 5 minutes after completion of captcha formalities. No need of any signup or sign in requirement. You can directly claim to your Faucet wallet. One day 60 claims are allowed. Minimum Payout of 5,000 santhosi. Get paid within 24 hours. Earn 45 % of referral commission.



Virusbitcoin.com
Claim 3 santhosi per second. No captcha, no investment and no signup requirement. Your bitcoin wallet address enough to sign in. Minimum 20,000 santhosi is required to withdrawal, No process charges and 4 days for processing time. You can get 100 % of referral commission.
Claimbit.win:
Earn 30 to 1000 santhosi per each 15 mintues. This site has been closed, do not waste your time on this site guys.
LuckyBtcfaucet.website:
Claim 50 santhosi for every 10 minutes. Payment direct to your faucet wallet. You can withdraw from that. Get 10 % of referral commission from this site.
 Mafiacoins.net
Claim 333 santhosi in 33 minutes. Payment to your faucet wallet address. Get 33% of referral commission. You can earn more from this site using PTC services.
Elenafaucets.com
Claim 14 or 20 santhosi every 5 minutes. Your bitcoin address is enough to sign in. Cash out direct to your faucet hub. Get 20 % of referral commission lifetime.
Click this to get in.
Moonbit.in
This is one of the bitcoin mining site. They pay free bitcoin + bonus bitcoin for every 5 minutes. Bonus claim depending upon your CPU speed. Coming to referral you get 50 % of commission + 100 % of bonus commission. All the payout will be made instantly through cointPot wallet.
Qoinpro.com:
This is one of the Free bitcoin website. They give you bitcoin daily as per given below list. No investment. You can withdraw every 10 days. Very trusted one. When you refer your friends, you earn between 7.5% and 16.5% of all the coins they receive depending on the number of level 1 referrals you have.
BitCoin: 0.00000002 BTC * Bonuses
LiteCoin: 0.00000039 LTC * Bonuses
FeatherCoin: 0.00002827 FTC * Bonuses
Virtacoin: 0.03577794 VTA * Bonuses
PeerCoin: 0.00000681 PPC * Bonuses
Dash: 0.00000043 DASH * Bonuses
Neo: 0.00000264 NEO * Bonuses
Bit. Cash: 0.00000002 BCH
Bitcoin Gold: 0.00000002 BTG
Bit. Diamond: 0.00000027 BCD * Bonus
Conclusion:
Guys above sites are just like lottery only. These sites will give us bitcoin in limited period only. Do not investment on these sites. After reaching their desire, they will stop our payment.
Get more Trusted sites:
Also see: More Money earning apps and website trusted and with Payment proof
Good Luck!!!!!!