How to increase blogspot website Loading speed:
Website loading speed in an important aspect in blogging business. In fact, high speed loading with less content website is having better revenue than low speed high content website. Blogspot websites are the google hosted, blogspot sub domain which should load as like self-hosted normal website. But some non friends using unnecessary java scripts, additional plugins and error script which will be error but really they do not know and unwanted style etc. in this tutorial we are going to see how to increase speed of your blogspot website.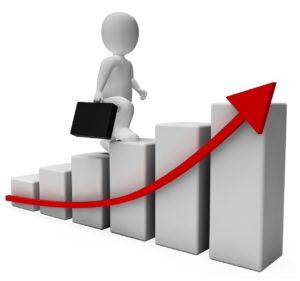 Also See: Online Website speed test tools
Use well designed template:
Prevention is usually a better strategy than cure. Before going to use any template, make sure do a little bit research about the use of java Scripts, JQuery & the code. Code should be clean & well checked. Use google structures tool for checking template error and check template loading time with any website already exists. Also check the template you have chosen is right for you. Because I have seen many bloggers are using advance themes & which is not the need of their blog. So, it is unjust to use such a heavy theme. The theme of your blogspot website can also affect your website speed. No matter how good your server configuration is, if your website theme has a complex code, your website will load sluggishly. Use responsive, high quality and fast loading template.
Also See: Best blogger blogspot template
Avoid unnecessary widget:
Put necessary widget on your website sidebar, because each widget is having its own code. So that dummy widget also eats your website loading time and increase your page size of your blogspot website. Avoid Flashing widget especially, it is significantly increases your blogspot website size. It is advised to replace images with text & CSS to significantly decrease the page size. Use of good themes will definitely sort out this issue.
Use less images
Images are the major aspects of increasing your web pages' size online. Although, images if properly captioned & named could bring significant organic traffic from search engines. But if you use a lot of images, this definitely slow up your post's loading time & your readers will get bored.
Optimize your post images
In your content images are the backbone means you can optimize your post images. Images take up a lot of bandwidth. When they're not optimized, meaning they are large in size, they use a lot of server resources and take more time to load. When your images are not optimized, your website can be much slower. Therefore, consider reducing the size of your images without negatively affecting their quality. You can accomplish this by using a plugin that can compress your images and ensure they don't lose quality in the process. Before uploading any nessaccary images, make it compress without affecting its quality. There are lot of online free tools are available in website, you can use it.
Free image compressor: https://imageresize.org/compress-images
Fix broken links:
Broken links in your content cannot slow down your blogspot website, but they can greatly affect user experience. So that, you have to take look on these broken links. Scan your links on a regular basis and fix broken ones as soon as you notice them. It is found in image source files, and deleted blog pages which happens when the URL is wrong. When there's a broken link in your image, that is, when a 404 error appears, that broken link creates a wasted response from an HTTP request, which makes your website slower or slowing down your website.
Use GZIP Compression
If you are having a blog post for downloading multiple file, instead of using single file use zip compressed format, which increase your blogspot loading time.
Generally, GZIP is a file format and a software application used for file compression and decompression.
Use less number of redirect:
Redirecting the browser from one URL to another is needed when you want to track clicks, connect different sections of a site, pointing to the new location of a URL, or maybe reserve multiple domains. But at the same time, redirect prompt an additional HTTP request and causes blogspot website speed get reduced. Try to keep only those redirects, which are technically required and unavoidable. By avoid this you can increase blogspot website loading speed.
Try to avoid popup subscription widget
To get more visitor, new blogger installs these email subscriptions in to their blogspot website, they never mind about adding extra code in their webpage, here popup subscription code also eats some to load. So that, avoid or use those widgets at unavoidable condition of your blogspot website.
Do not dump too many ads on your pages
Website beginner dumps adds too many ad code in their website, finally, they lose website speed. Use online free website speed checking tools.
Do not add extra style CSS:
Now a day's template provider does not support for free version premium template users. Example: To change template font and its size we need to add externally style css or we need to change it template code itself. Finding css file in template HTML code is very hard for non tech guys, so that they will add extra CSS code to change its theme font and its size. These codes are externally runs and it takes some space and time from your pages. Finally, we will get a result of slow loading. So that if you want change any font and iis size change them in HTML code page itself. Do not add extra style CSS file or scripts.
Conclusion:
Use these points and get your blogspot website in rocket speed