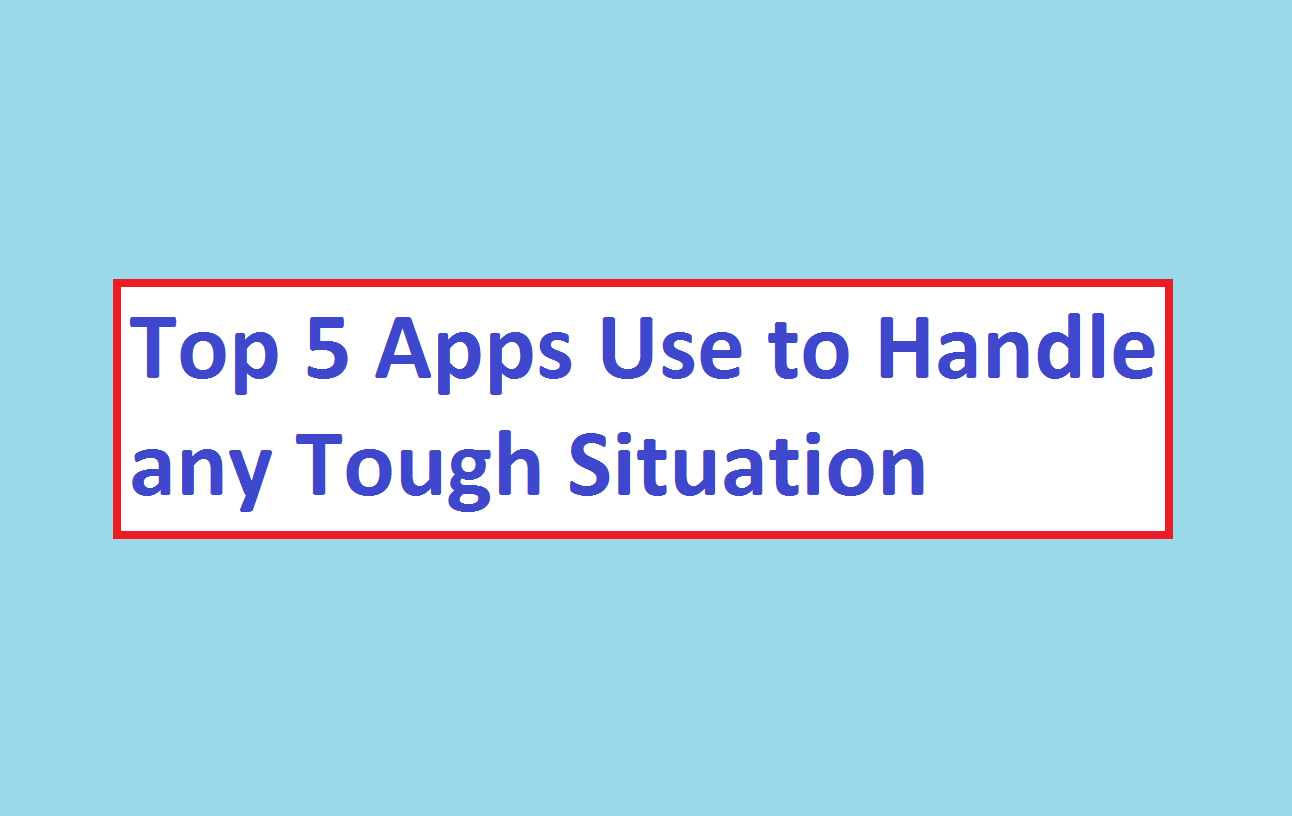 Top 5 apps escape you from any tough situation:
Primo
ACR call recording
Touch VPN
Paytm
Map
Primo:
This is available in google play store. This app uses to hide your phone number. While calling from this app it displays unknown number to your receiver. This is a dangerous app. I will tell you how it works. Once you sign up using your phone number, the number gets stored in their server. Now when someone makes phone calls using this app, it doesn't show his number. But it shows some random numbers. Right? But, those random numbers are not fake. Maybe they are not yours, but those numbers belong to other people.
They are the users who installed Primo on their phone once and signed up by using their phone numbers. That means your number can also reflect, when someone else calls. And if that call goes wrong, it's you who are going to be in trouble. Try calling a number from primo and see what number it shows. Now call back that number and see the result. Someone else pick up the phone and if you ask them, they will tell you that they used Primo once and that's how their number got manipulated.
This app escape you from any tough situation by changing your caller ID. But leave it, emergency use them..
ACR call Recording:
It uses to record all incoming and outgoing calls from your phone and the same stored in your SD card. It records unlimited call until your SD card get filled. You can get 15 type of audio format in this and select auto mode or manual mode to record all calls. Select any language from Hindi, Gujarati, Tamil, Malayalam etc. it cannot work parallel with other call recording apps. The recorded sound quality is really amazing.
Also see: Best call recording android apps
This app escape you from any tough situation by recording all phone calls.
Touch VPN:
This is VPN app (Virtual Private Network). By this you can change your location and IP address of your phone. It hides your IP address from IP location tracer and any government tracer. It has 14 number of country server Ip address, you can connect your phone with any country. It is full free application no need to pay.
Also see: Best VPN for your PC
This app escape you from any tough situation by hiding you from cyber threat.
Google Map:
It uses to identify your location or anybody else. Very famous application. you can share your location by text message or whatsapp like any social media. It is free of cost. And this is installed by default in all android mobiles.
Also see: How to share your location
Paytm:
It is the best e-wallet application in India. Almost 25 % of the hotels, call taxi etc are using this app. So, all the time you do not want to carry money with your pocket. Just us QR code transaction and pay to your bill instantly. Also you can book irctc unreserved tickets, normal tickets and tatkal ticket also.
Also see: How to book unreserved tickets
Must see: How to book tatkal tickets within 1 minutes
Also See: Best flight booking app…
Conclusion:
Guys above 5 apps used to survery any emergency situation
Primo: Calling through unknown number
ACR call recoring: Record all phone calls
VPN: Change your location
Map: Share your location
Paytm: To Transfer money and pay your bill.