How to share your place in WhatsApp/text message/ Email/any other social media:
Sharing your place through google map is the best and easiest way to identify your location by your friends or anybody. By this we can avoid unwanted confusing between you and your friend. Telling your location to unknown/stranger this is the most effective way.  Also we can save unwanted roaming and energy. It does not require any third party application to perform this.
How to share your place in whatsapp using Google map:
From Your end,
Download google map, if you do not have it before.
Update g-map if you have.
Open it and Tap or point out your exact location.
Then it shows your exact location
Drag your address box upwards which is available in bottom of the same page
There you will see 'share' icon
Click the same,
It will redirect you to the multi sharing option
Through that you can share your location via WhatsApp, text message, Gmail, G+, Facebook, Instagram, Bluetooth etc.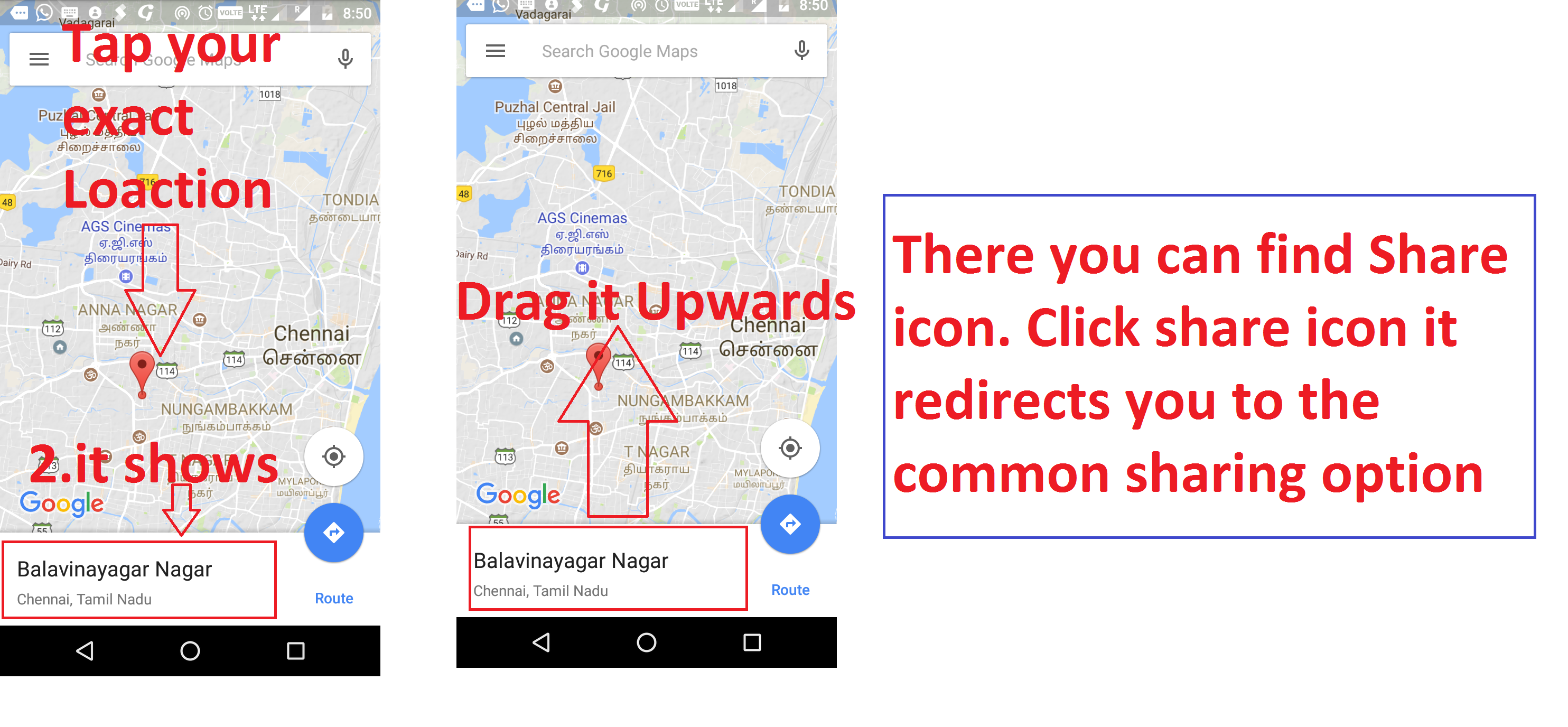 What to do in receiver end:
Tell them to click your message through google map, if you could have shared your location in social media.
Your used text message means, tell them to click; it will redirect you to google map.
Follow the blue line.
Reach your destination.
2. Share your place through application:
Download the share your location app from google play store  => enable your GPS/Location => click share icon => it displays all the available share option => select any one => send the URL link to your friend to be know about your location => ask them to click the URL => it will ask him to download the app, let him to it => it will redirect him to your location => meet each other.
For More online money earning apps and website just click here
Thanking You