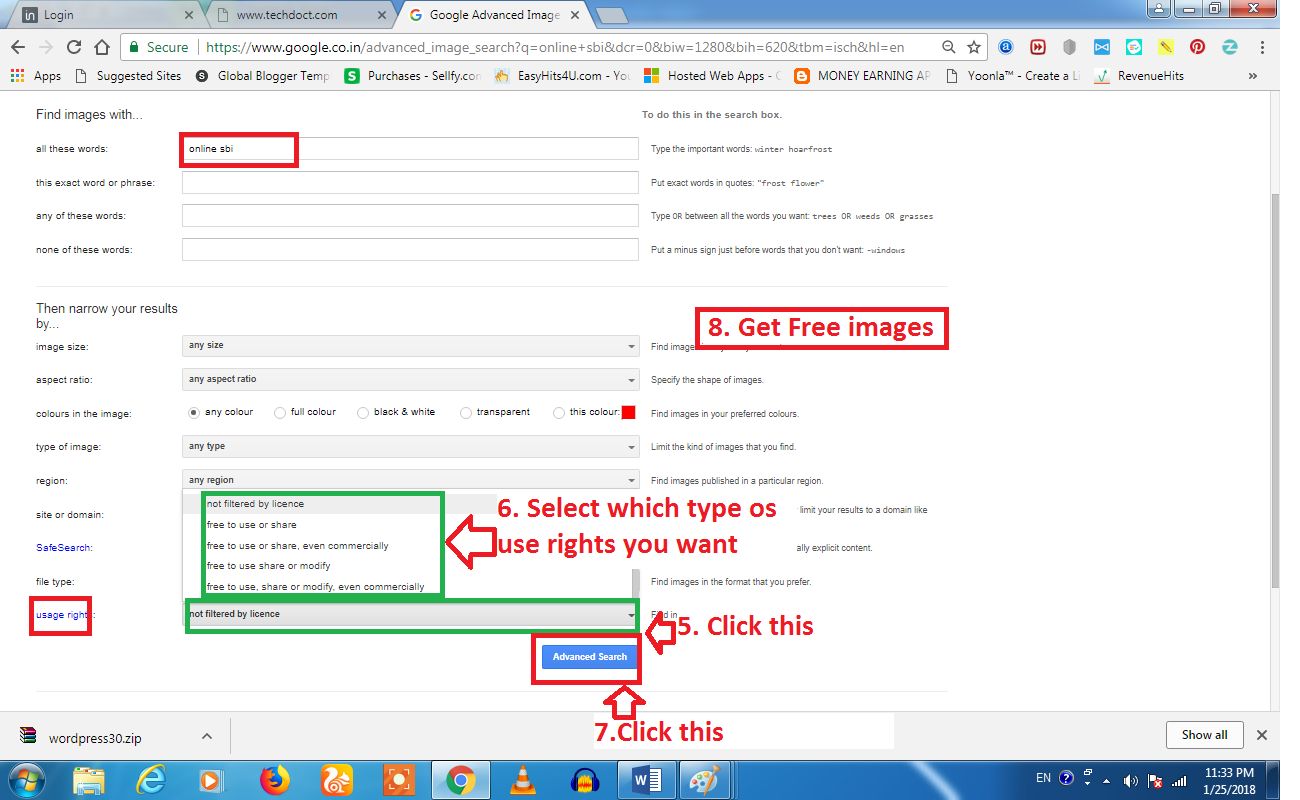 Free image sites that can be modified even commercially:
Commercially usage free images sites are coming under creative common public domain. We not need to pay or attribute author or website. Free images that can be edited, printed etc.. As per Google AdSense all the data in a website should compile their program policy. In some case we cannot use HD images as we like particular commercially we cannot use. But some websites are allowing us to use and modify even commercially. Very hard to find those websites in a web. But google image search itself we can find such free images with full copy rights without any condition.
Please follow this steps to get free images form google search:
Enter the image name in the search bar, which you want
Go to the google images page
Click setting ==> there you go to advanced search
Drag down
5 see Usage rights
Select which type of images you want
Click advanced search
Get images for google image page
Use it as per the usage rights
Top 8 sites offer us to use their image in our blog:
Pexels
Pixabay
wikimedia
net
Pxhere
Pixnio
freegreatpicture
Freestockphotos
Let see how they are giving usage rights:
1.Pexels.com:
All photos on Pexels are licensed under the Creative Commons Zero (CC0) license. You can search any images with High quality, use the same into your blog. This means the pictures are completely free to be used for any legal purpose. The pictures are free for personal and even for commercial use. You can modify, copy and distribute the photos. All without asking for permission or setting a link to the source. So, attribution is not required. The only restriction is that identifiable people may not appear in a bad light or in a way that they may find offensive, unless they give their consent. You should also make sure the depicted content (people, logos, private property, etc.) is suitable for your application and doesn't infringe any rights.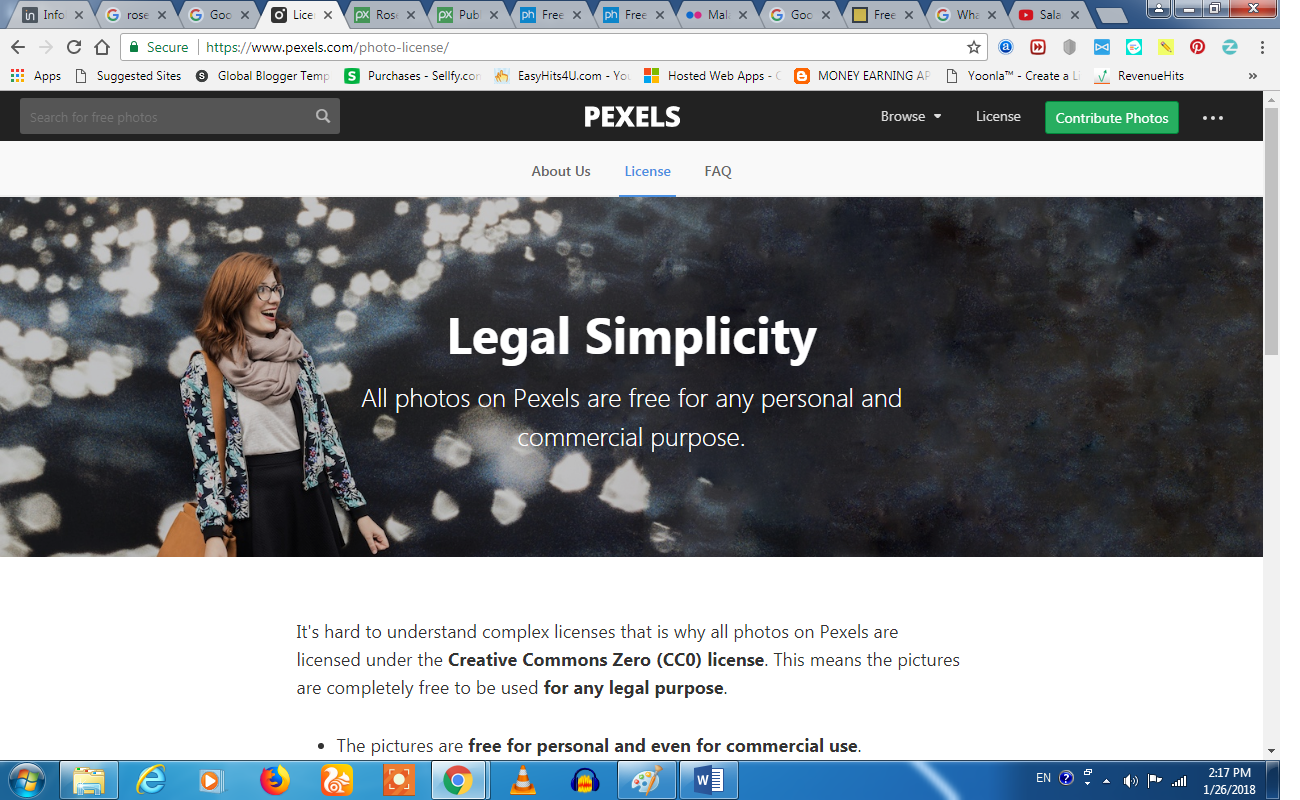 Pexels has some special feature like Mac & Windows App, Photoshop Plugin, MS Office Add-In and IFTTT Recipe for Android. Use those feature and directly you can get free images.
Click this to reach this website
2.Pixabay.com:
All the images in pixabay comes in creative common license. That can be modified even commercially. By installing pixabay wordpress plugin you can get all the CC0 images to your media folder, there you will be able to edit, search and insert images to your wordpress content editor.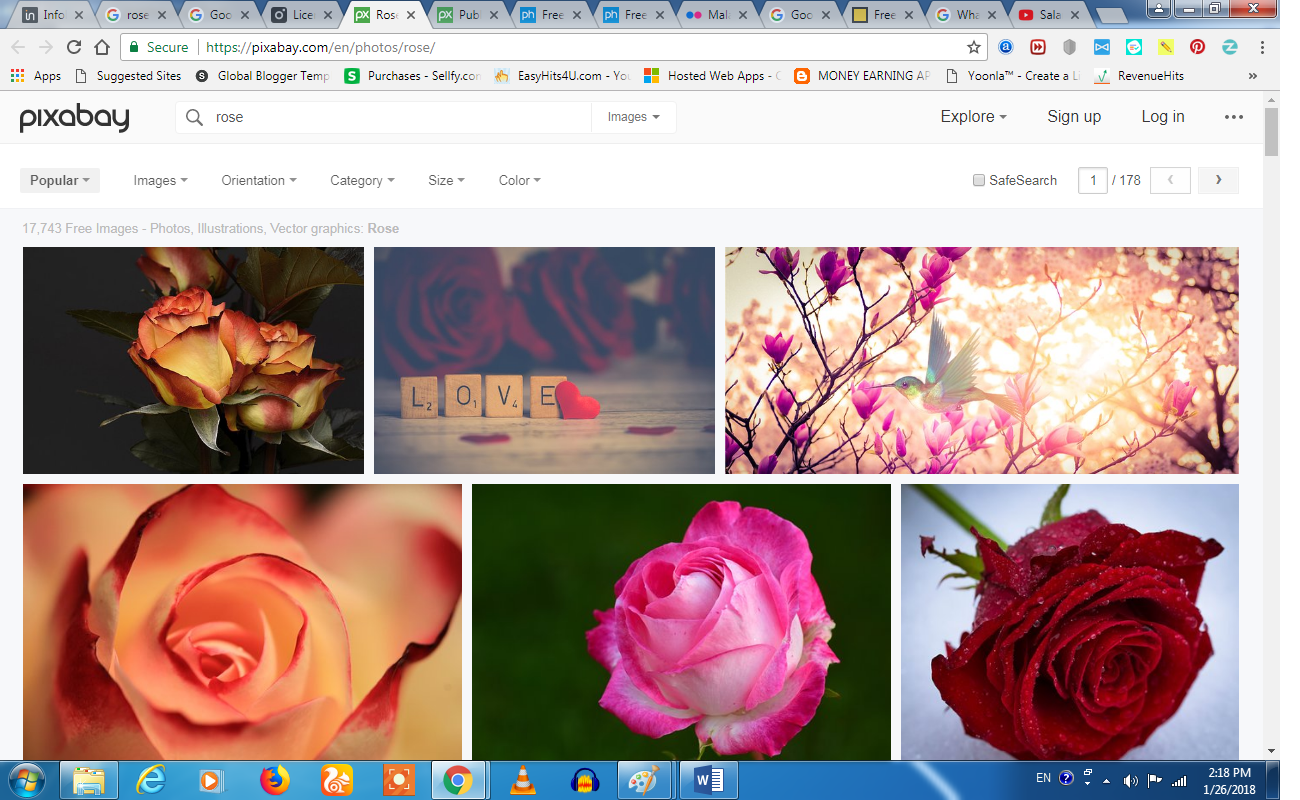 Note: Understand "public domain" as the permission to freely use (display, modify, print, etc.) an image without asking permission from the image author. However, it is still your responsibility, to make sure the depicted content (persons, logos, private property, etc.) is suitable for your application and does not infringe any rights.
This is the another one interesting free image platform. The author grant permission to anyone the right to use any purpose, without any condition. But in some country this may not possible legally.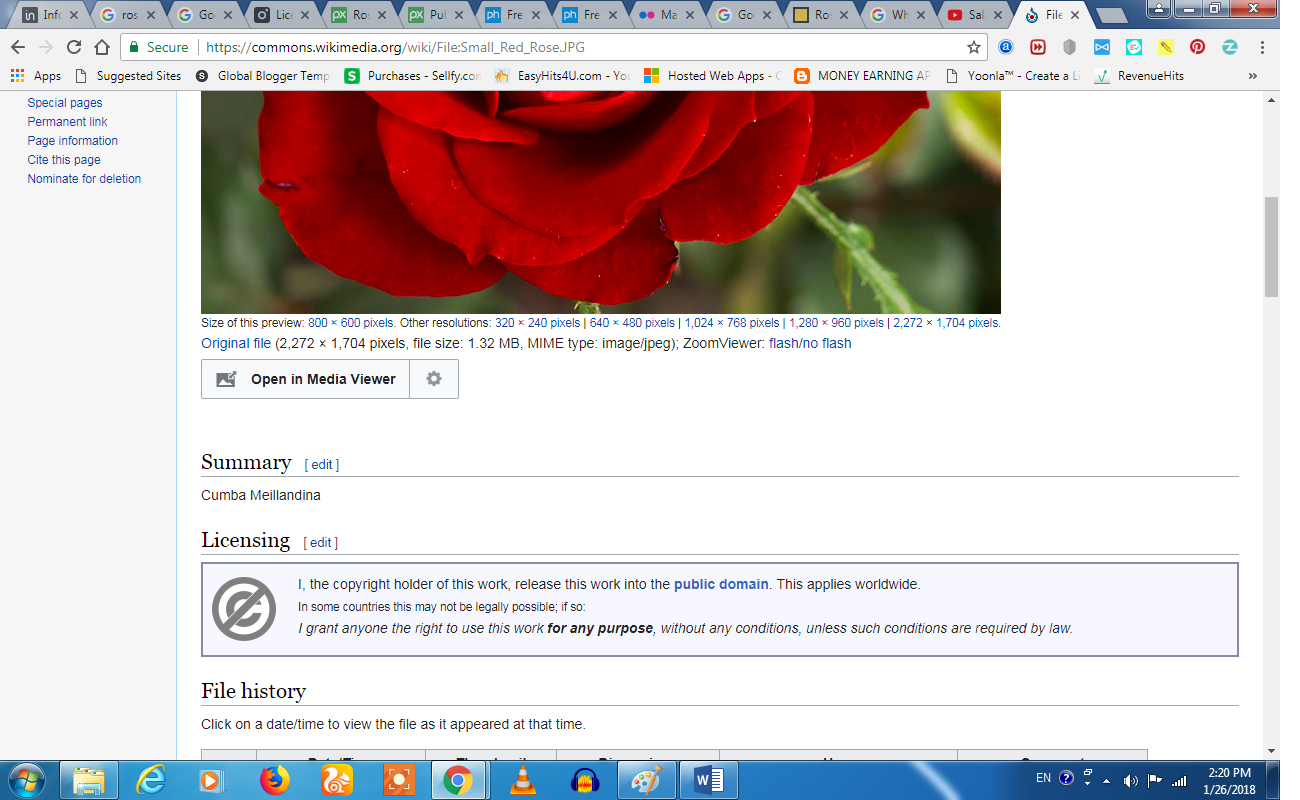 Publicdomainpictures.net



They do not allow us to use all images with free of cost. Before using images from this website, check the license category.  If you intend to use an image you find here for commercial use, please be aware that some photos do require a model or property release. Pictures featuring products should be used with care.
Click this to get this website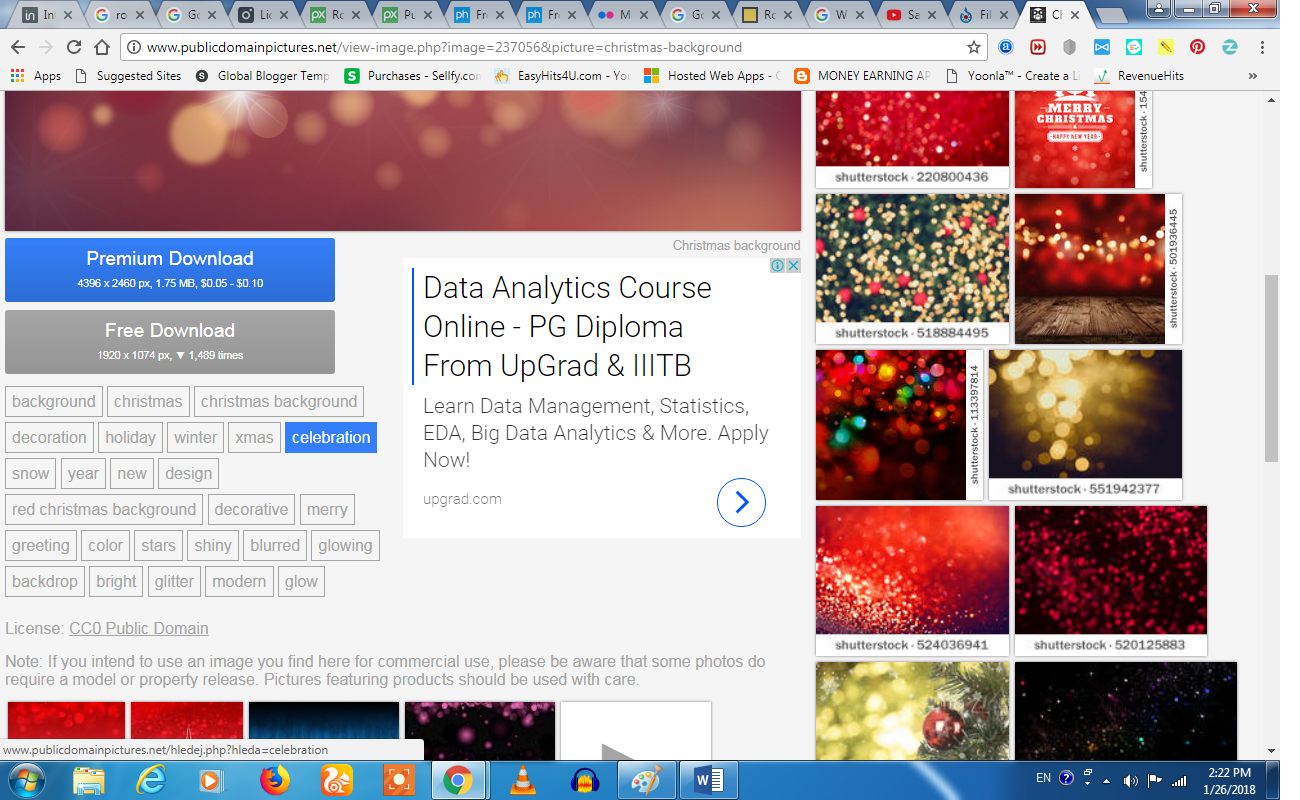 pxhere.com
Images on PxHere are released under Creative Commons CC0. You are free to adapt and use them for commercial purposes without attributing the original author or source.
Limitations:
a) You should not use Images depicting identifiable person or in a way that can give a bad name to people, or to imply endorsement of products and services by those persons, brands, organisations, etc.
b) Certain Images may be subject to additional copyrights, property rights, trademarks etc. and may require the consent of a third party or the license of these rights
Maxpixel.freegreatpicture
Free HD images that you are free to use for many purposes without worrying issues about licenses and without attributing the original author or source.
Click this to get this website.
Pixnio



Image is in pixnio, not copyrighted, no rights reserved, free for any use. You can use picture for any personal and commercial use without the prior written permission and without fee or obligation. Also you can use it in any print or digital publication, on your own website, on any social network, on CD/DVD, television, movie, newspapers, magazines, books, in any business or school project, and for anything else. Also you can edit the public domain images.
Click this to reach this website.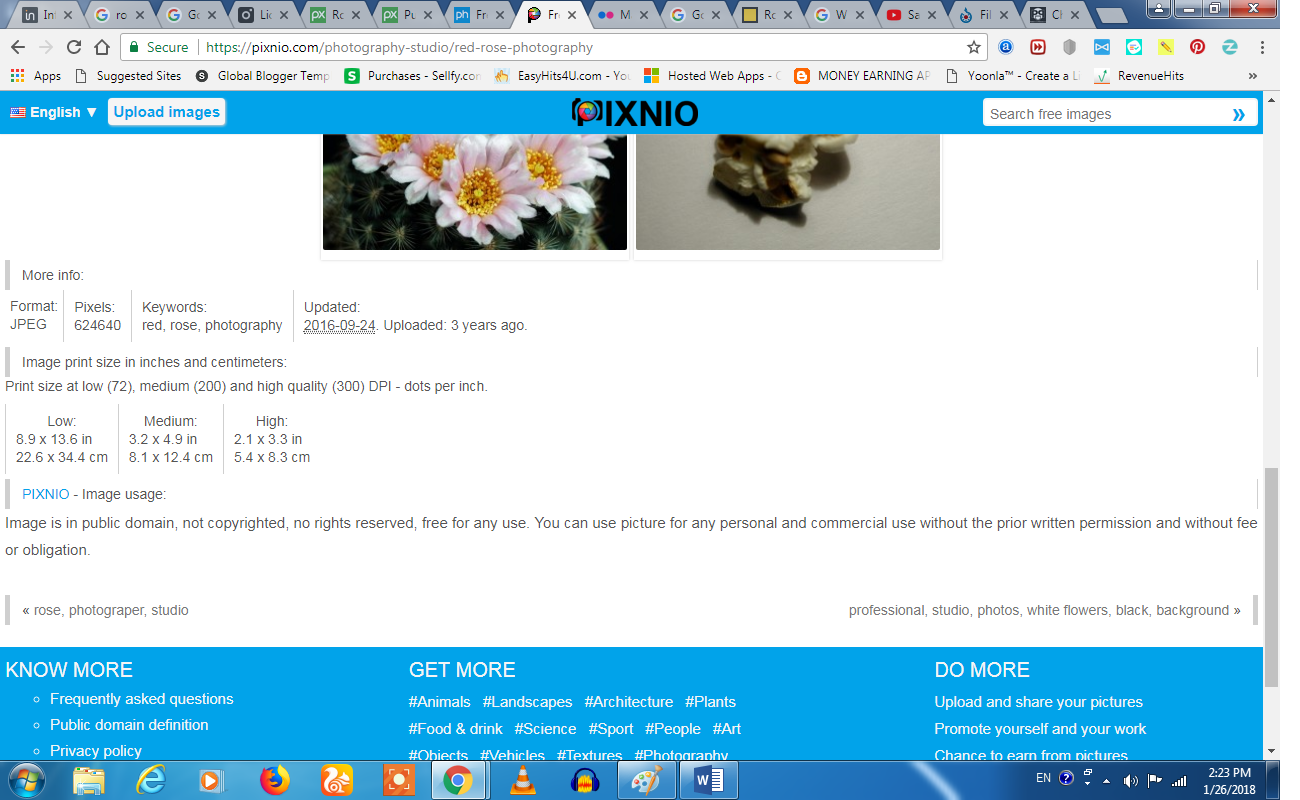 8.Freestockphotos.com
They give free image under license Creative Commons Attribution 2.0 and CC0. If license is CC2.0, you have to give images attribution.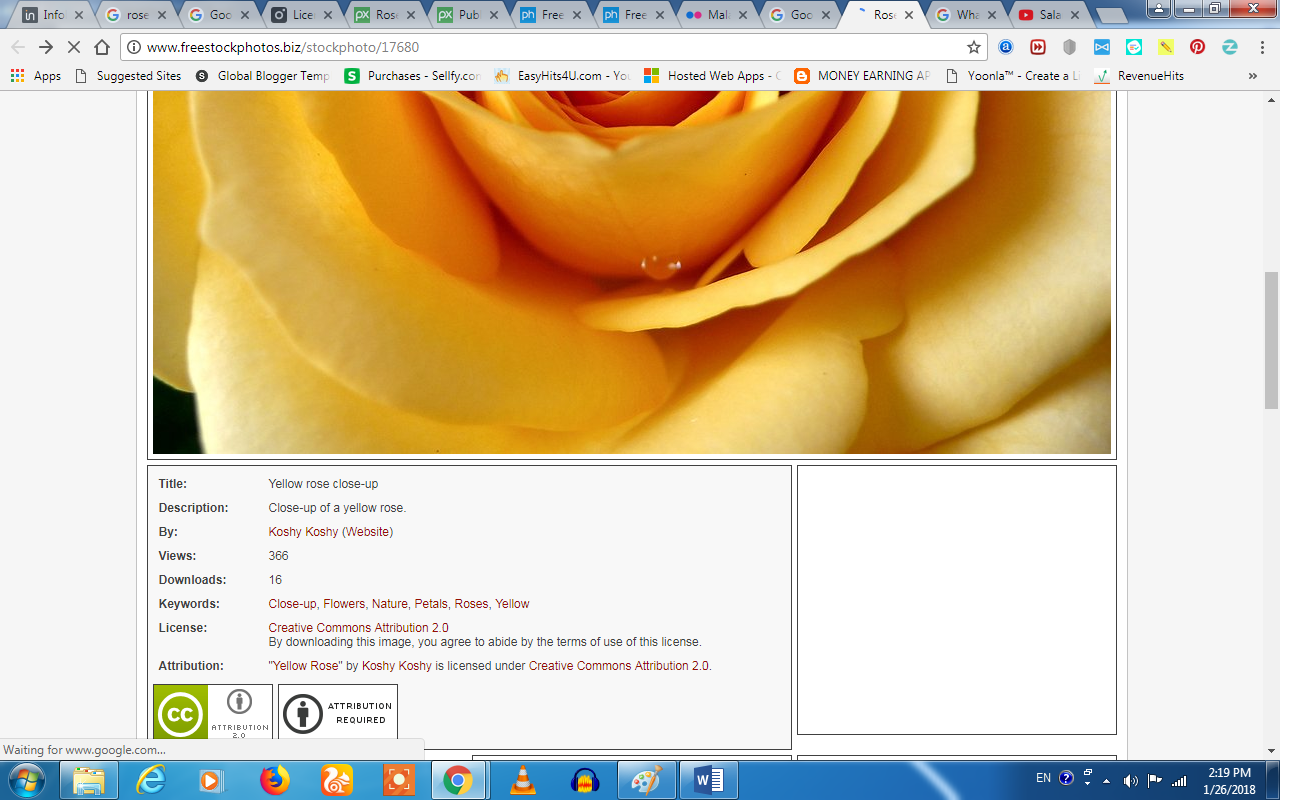 Conclusion Commercially usage free images: Before using those images please check the license category…
Thanking you