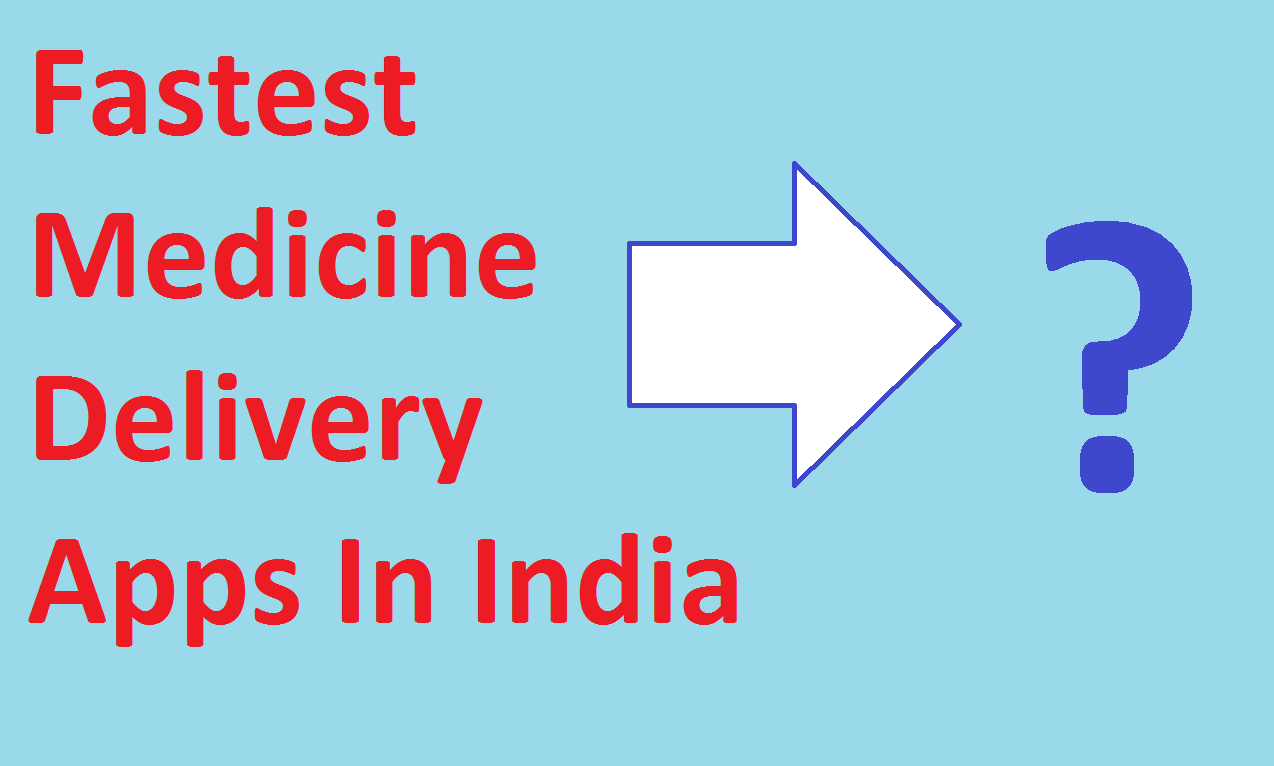 Online purchase medicine android apps in India:
Net meds
Med plus
1mg
Pharmeasy
SastaSunder
Practo
Purchase all type of medicine online or order medicine online from this app and website. Your mobile number is enough to sign up into this app. They offer 20 % for the first purchase of medicine from their apps or Website. They deliver within 48 hours from the time of your order. But they had taken two days to deliver my medicine. To get medicine you have to upload your medicine description and they will approval instantly.  No minimum order and you have to pay your delivery charges additionally. No need to upload prescription for personal care medicine general items like hair oil, shampoo etc. Cash on delivery is not availble. They sale medicine with the MRP rates and keep eye on their rate and compare with other medicine supplier.
By inviting you're your friends to Netmends get Rs. 250/- of e wallet cash after your friends completing 25 valid purchase.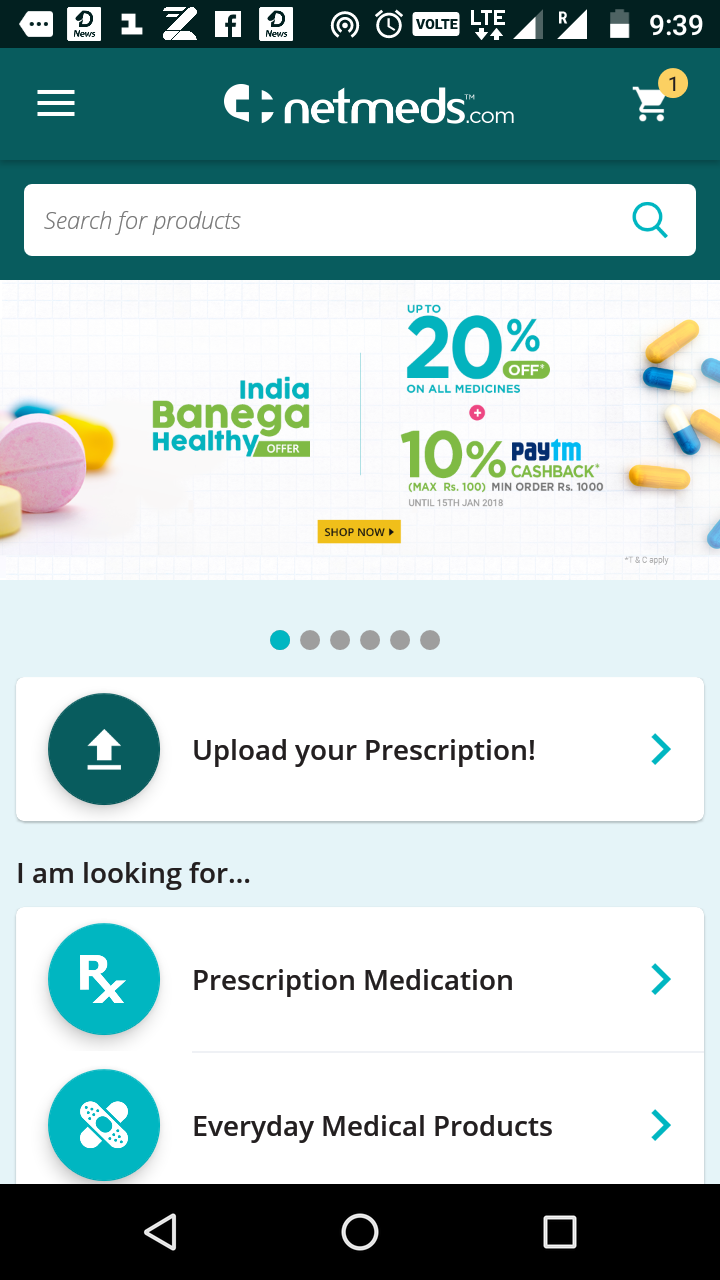 MedPlus online Pharmacy/Medicine and General store app. From MedPlus you can get any type of medicine. This is the average medicine supplier in India. To get medicine you have to upload your priscription. They offer 15 % of all medicines when you buy it from app. You can check your drug information in their app. Using their reminder pill option to get exact medicine at exact time. They take 2-5 working days from date your order confirmation to deliver your medicine. While purchasing emergency medicine keep this app at final option. They do not have service for rural area.
Contact Number: 04067007600, Contact them from 8.00 AM to 10 PM only.
Get Allopathic medicines, Homeopathic pills, Ayurvedic medicines and health products (including Patanjali). Get 20% discount when you order medicine online form app. They are catering to the medicine orders in 502 cities Delhi – NCR, Indore, Bhopal, Ahmedabad along with all major cities in Karnataka, Rajasthan, Tamil Nadu, Telangana, Uttar Pradesh and West Bengal. Upload proper medicine prescription in upload section. Click this to know about terms and condition.
You can book lab tests with free blood collection at their website and get 35% discount.
Contact Number: 0124 4166666, Contact them from 6.00 AM to 8 PM only.
They supply medicine to rural area also. Get 20 % offer for your first order. To get medicine you have to upload prescription with proper doctor signature and doctor's name. It takes some time to verify your prescription details. You can order medicine online with PharmEasy app or from website. The medicines will be delivered to you within 24 hours at no delivery cost. Moreover, you will save flat 20% on every order. No minimum order size. You get discounts upto 70% on health packages and tests online with no sample pickup charges. Find labs and book appointments for health tests. The results will be delivered to your doorstep and through your registered mail.
Contact Number: 76661 00300.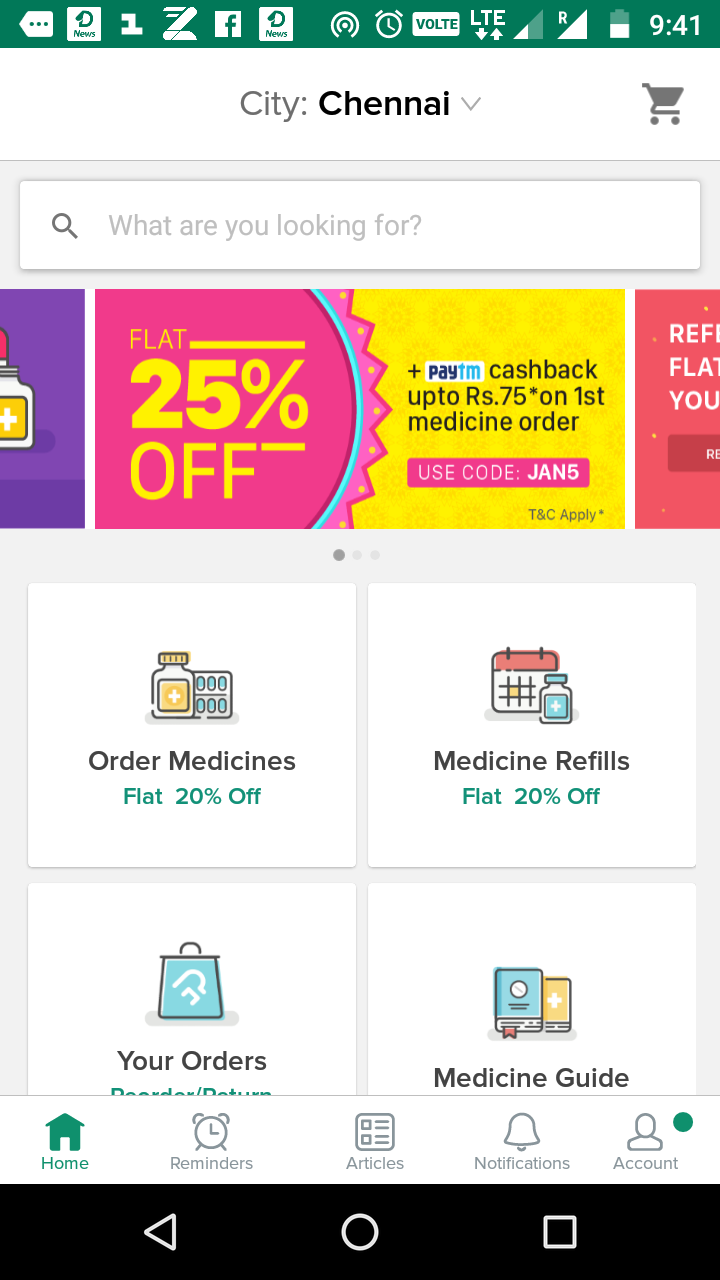 It is the another medicine supplier app. You can order medicine online with app or website. They have efficient supply chain of pharma & wellness products, connecting doctors, diagnostic services & health information services. You can get Allopathic, Ayurveda, Siddha and Patanjali medicines from them. No minimum order quantity. This App offers options to shop products as per health condition like a Diabetic customer gets sugar free cookies & chocolates, organic green tea & flax seed, diet snacks & many more products to choose from. Get 15% discount, if you made payment though Mobiwik wallet. You can check medicine side effects in their app itself.
This is the another interesting medicine supply and doctor consultation, online lab test app. Consult a doctor online for medical advice on Practo app and Solve your medical problems with online consultation. Chat with a doctor instantly in a private consultation or ask free health questions to doctors, anywhere in India. Get assured responses 24×7 to all your medical questions from verified doctors online. Get expert advice, health tips for all your health concerns. Getting a doctor's advice has never been easier and more accessible. They have more option compare to other medicine supplier like book doctor appointments online, Order medicines online, Set medicine reminders, booking lab tests online, Keep your medical records handy and get free doctor advice on your question.
Conclusion:
Order medicine online is the best way to get medicine in this world. But always provide correct prescription. If you have any emergency, please contact them to do fast delivery and to know the status of your order. Always consult with doctor before ordering medicine online (order medicine online). Ask doctors, they will give you the best medicine supplier.
This is my personal experience; I am also kidney failure patient.
To Get more Useful Information Click this
Thanking You… Have a Nice day