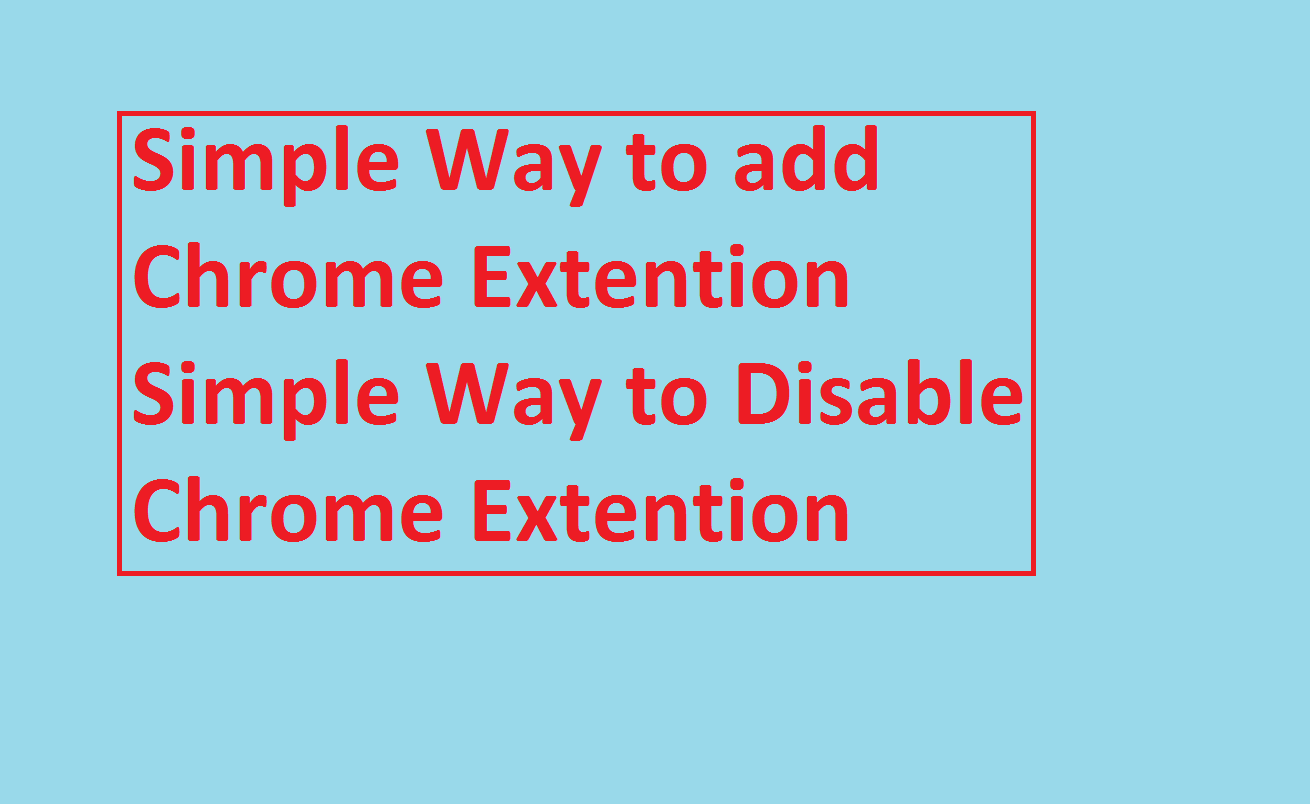 Simple way to add chrome extension:
Extension nothing but it will parallel work with your browser just like additional setup. You can add your N number of extension. this is only applicable for PC not for smart phone.
Step1: Open your Chrome browser or any browser
Step2: Click the right corner 3 pointed dots
Step3: It display as shown in the figure. Click More tools
Step4: Click Extension, there you see already installed chrome extension.
Step5: Drag it Down side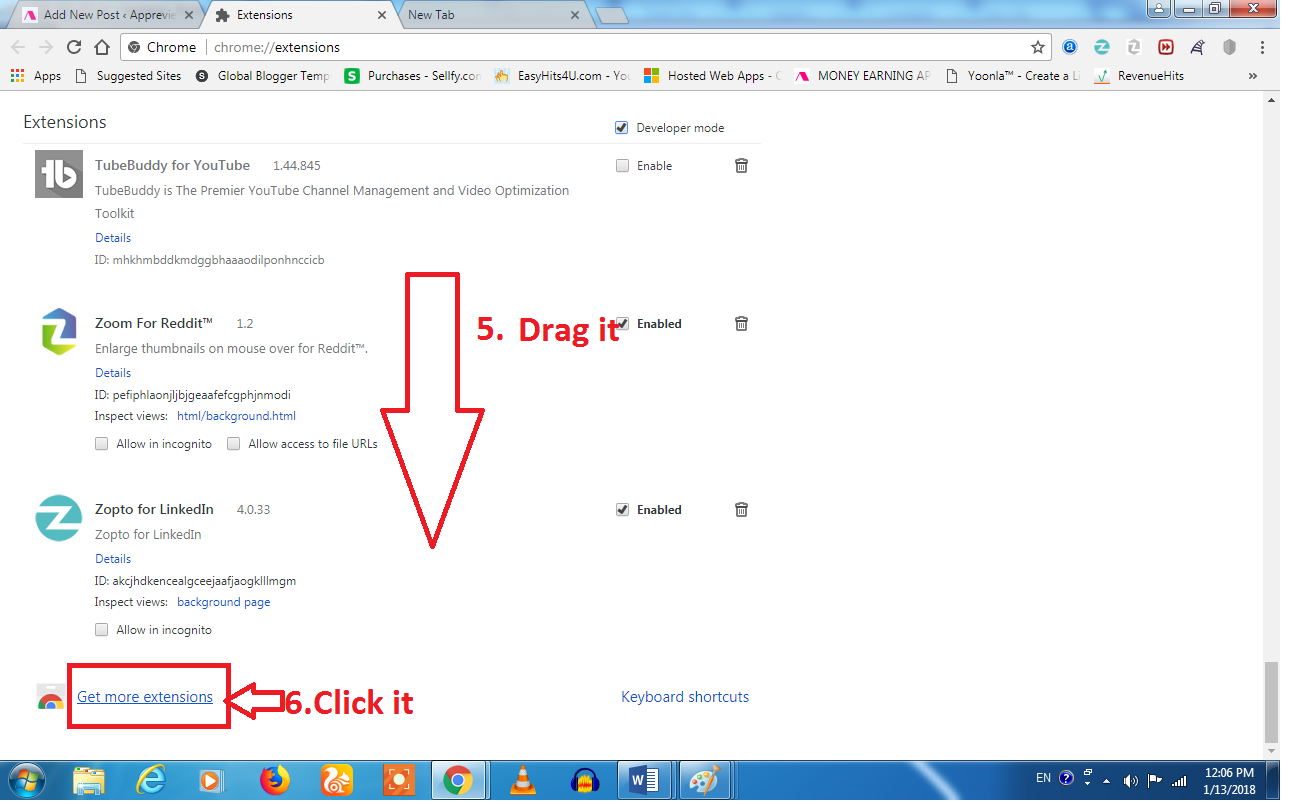 Step6: Click there  add chrome extension
Step7: Search what type of extension you want , in search column.
Step8: The all available extension displays, Click 'add to chrome' the extension you want to install
Step9: Popup annunciation will arrive and Click to add extension,  It will take 30 – 60 secs to install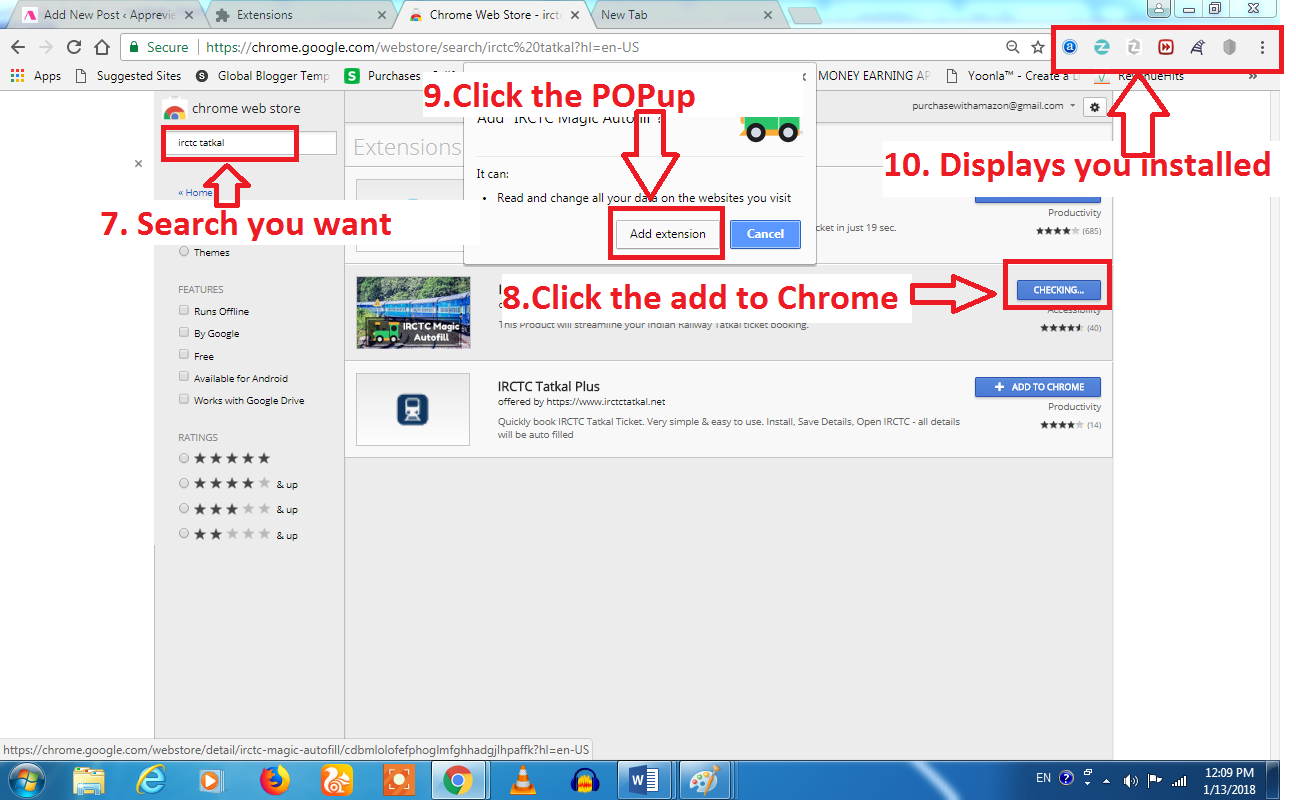 Step10: Extension will be added with your chrome browser… Enjoy it
How to disable Chrome extention:
Step:1 Follow until step4 as above said.
Step:2 There  you can see enable or disable button, Click the same.
Step:3 it will be disabled, thats all
Thanking You…. Have a Nice Day….