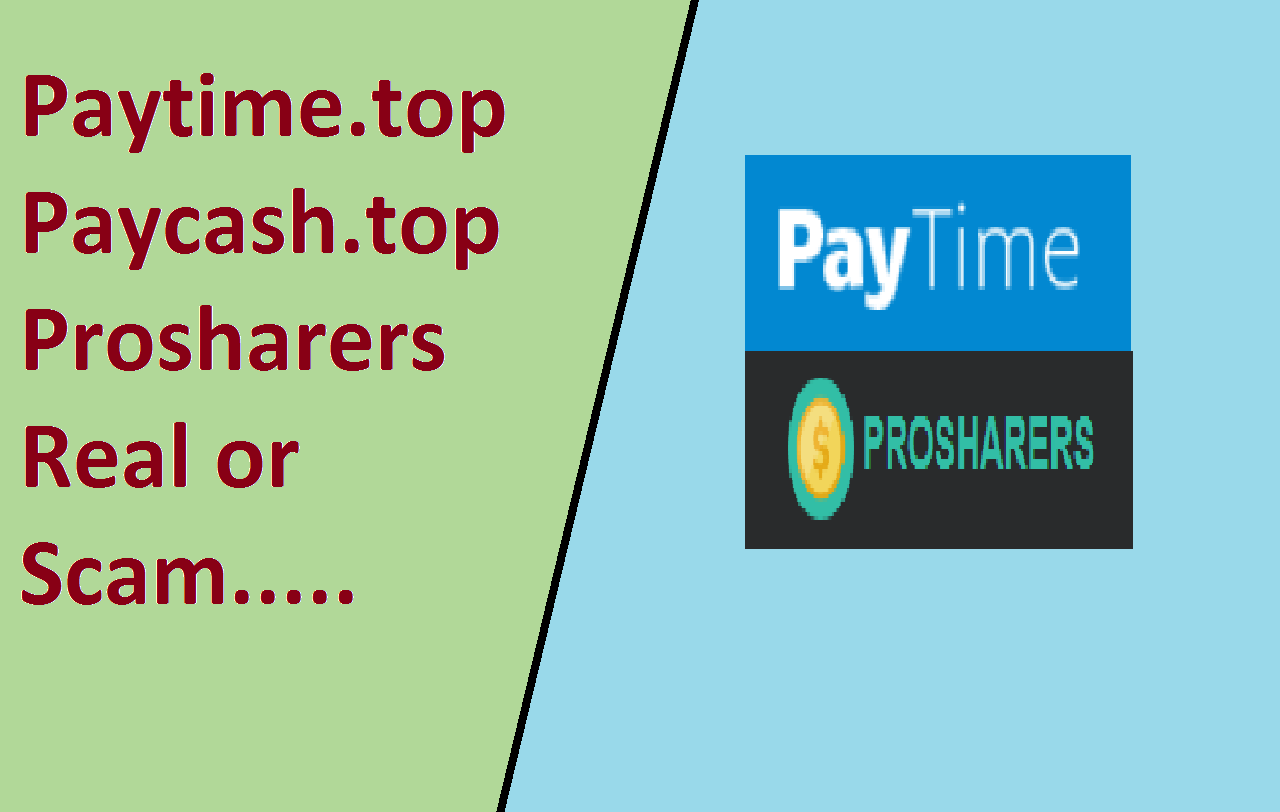 Paytime.top and paycash.top:
This both websites are scam/fraud. They never give us payment. Why I am saying means this is my personal experience on both websites
How it works:
Earn free PayPal cash by promoting banners in Facebook, promoting movies, inviting friends and installing apps. For Promoting banners in Facebook groups, you have to join the groups like make money online, work from home etc. and post their banners. Get 0.5$ per post. Take screenshot and upload the same. Promoting movies are also same. For inviting one valid friend get 1$. Get Sign up bonus 10$.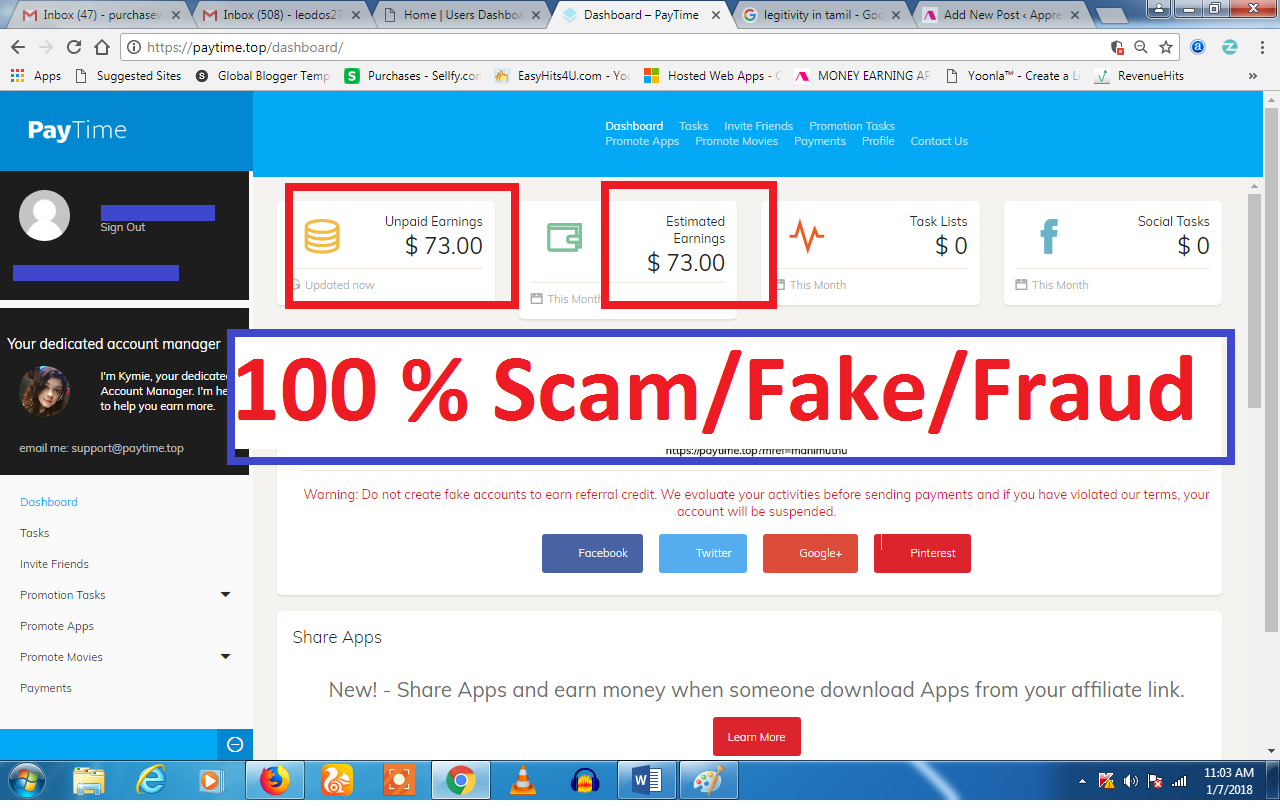 8 points tells about Paytime.top legitimate:
High sign up bonus. Why they have to give 10$ as sign up bonus freely. A fake program only offers us this much money
No valid address details: A true program do not want to hide himself.
High pay against simple task. Promoting single movie get 15 $, even I will get the same movie ticket within 3 $. Then, how could they pay 15$?.
No reply on contact mail.
No control on promoting banners. You can upload the same banner multiple times.
Payment terms, why they want 60 days to send users payments?
No payment proof
I did not receive my payments
That's why I say paytime.top and paycash.top are fraud program, do not waste your time.
Prosharers.com:
                Earn money by sharing your referral URL on social media and get 1$ per unique visitor. This 100 % fraud program, they do not pay. Why I am saying means, I just changed my VPN to US and sign up through one of my URL. I got 1 $ for the same in one of my account. See guys they do not have control on VPN. Also they give 1$ means, is it possible? No it is impossible. Also they have payout threshold of 100 $. A 99% legit program do not give that much big margin. So that I Say it should be a 100 % fake website only. See the proof of it.
Thanking You !!! Have a Nice Day…..