How to remove Adsense ad code from the page:
Adsense is the highest paying CPM and CPC network. But to get approval we need to die. Their program policies are the favor to their advertiser. In this after getting we need to face a lot of difficulties. But multiple policy violations leads to adsense account suspension. Ok in this tutorial I got my first adsense policy violation of encouraging accidental clicks; action: Page level enforcement, restriction of ad serving on that web page.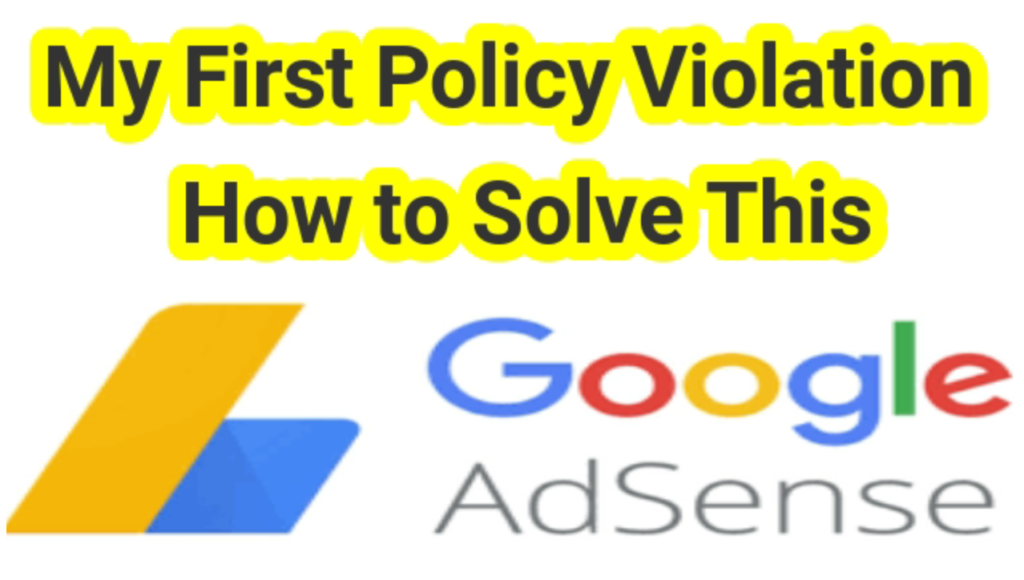 How to resolve this:
Click on the violation name to learn more about it. You have two resolution options:
Fix the violations and request a review
After you make adjustments to your page so that it's compliant with AdSense policies, you can request a review.
Remove the AdSense ad code from the page
Pages without any AdSense ad code will be automatically removed from the Policy center within 7-10 days. No other action on your part is needed.
More About Adsense for Beginner Tips: Click This
If you think that these policy violations do not apply to this page, you can also request a review. Reviews typically take 1 week but sometimes can take longer.
But in this I had chosen first option: But I got this email after two days from the date of requestion:
Dear Publisher,This Google Publisher Policy Report gives you an overview of recent activity related to violations found on specific pages of your websites. As enforcement statuses may change over time, please refer to the "Page-level enforcements" section of the AdSense Policy Center for the current list of active violations.

Please note this report doesn't cover violations that may happen on an overall site or account level. You may be notified by a separate email if site or account level violations are found. Ads will continue to serve where no policy violations have been found, either at the page- or site-level.

In the last 24 hours:

1 page-level review request was received. You'll be notified when the review is completed.
1 page was reviewed at your request and found to be non-compliant with our policies at the time of the review. Ad serving continues to be restricted or disabled on this page.

Further details on enforcements can be found in the AdSense Help Center. To learn more about our program policies, please view the AdSense Program Policies.

Kind regards,
Google Publisher Policy
So that finally I got select second option to delete adsense ad code from my webpage. We cannot remove adsense ad code from our post… if we create separate page for the same website means we may have a chance to remove ad code. But in this to remove adsense ad code from the particular page, we have to delete the post. This is the only one option.
After deleting your post within a week, the policy violation will be removed from your adsense account. This is the best option to solve this policy violation.