Top 10 Biggest youtube channel in Tamil:
Youtube is the biggest video hosting platform in the world. Youtube has 12% of world traffic. Here you can share all type of videos like comedy, movies, funny videos, tech videos etc. but the uploader should agree with youtube terms and condition as well. Once your channel is reached 4000 watch hours and 1000 subscriber, then your channel is eligible for monetization through google adsense.
Also see: How to earn money on Youtube
Monetization will be enabled after proper review on your channel. In this, we are going to see Top 10 Tamil youtube channel and its growth rate. This survey is for individual channel only. Not for media or movie channel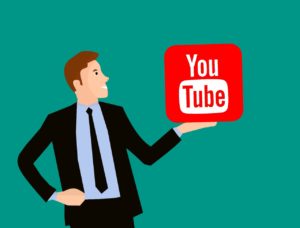 Madras Central is one of the most popular Tamil youtube channel. This channel was created on Aug 26, 2015. The contents on this tamil youtube channel is based on humor subject and current scenario in Tamilnadu including politics, education, movie etc. The videos of this channel are more popular among youngsters.
Channel description:
"Madras Central is a full-service content creation company that believes in the power of storytelling with a humor element to it. We are a social content creation company. Whatever type of business you work in, people always want to watch humorous content online. Bringing this human element to the fore is really at the heart of the content producer. So, we create content, to tap the hearts and minds of every audience of our country. We serve them with new and variety of video content that will make them feel refreshed from their daily day stressful jobs."
Total Subscriber: 1.33 Million.
Total watch hours: 144,373,577 views.
Really very fantastic channel. They have only 44 videos and gained almost 8.5 lacks. Subscriber… They are mainly concentrating on trending tamil nadu situation, brother and sister comedy, office comedy etc… Their growth is really amazing, Their main positive is as per their channel Name They create videos in shortcut I mean a single video stream contain minimum 3 seconds like that….. Even I watch two times a single video…
Total Subscriber: 876 K Subscriber.
Total watch hours: 73,462,589 views.
Channel description:
"*J U M P C U T S* is all about entertainment and also a social activist. We upload videos randomly taken. We hope you all love and keep in touch with our channel."
Tamil tech channel is the biggest tech channel in Tamil. I like his way of talking. This tamil channel is mainly concentrating on mobile phone reviews, other tech videos, useful android application etc..
Channel description:
"TAMIL TECH channel Provides Free Online Classes (video) for: Android, Computer, Online shopping, Internet, Facebook, Youtube, Mobile, internet security Tips & Tricks Online Classes. We do Unboxing, Reviews, Laptops, Gadgets, Tips and also Apps. தமிழ் மொழியில் இலவச கணினி கல்வி வழங்குவதே எங்கள் நோக்கம்" .
Total Subscriber: 685K.
Smile Settai is the another popular youtube channel in tamil.
Total subscriber: 661K
In this channel contain only 17 videos. Youngster like this channel. It was started only 8 months ago (Apr 25, 2017). As like the name, this channel contents are also popular among youths. The concept of a pair of boy and girl is new to Tamil social media. This channel has great future. The concept of boy and girl is the great positivity of this channel. All of their videos have crossed million views.
Total Subscriber: 641K Subscriber.
This channel can't be classified into a selected class. This channel initiated the youtube culture in Tamilnadu. It contains each adult and nonadult content. a number of the content of this channel were already printed in some western youtube channel
Total Subscriber: 575K Subscriber.
Really very fastest growing individual Tech channel in Tamil. The owner who is respecting all subscriber…he is the only one biggest tamil channel reply for our comment, even tamil tech or tamil tech guruji…never reply to our comment. I recommend this channel to everyone. The channel is mainly concentrating on android apps, Photoshop tutorial, mobile reviews etc.. See in my next update, this channel beat all other Tamil channel. The channel teaches technology at micro level.
Total Subscriber: 512K Subscriber.
Black Sheep is an infotainment channel which aims to engage an audience of all categories. Black Sheep wil be an upgraded version of Smile Mixture, this time aiming for more fun and entertainment. It creates prank videos in Tamil.
Total Subscriber: 561K Subscriber
This channel mainly concentrates on general knowledge. This channel is best for common man those who do not know general things.
Total Subscriber: 377K
This channel is mainly concentrating on android apps and other phone application.
Total Subscriber: 368K
Channel Description:
"Tamil Today Channel Gives Latest Gadget Reviews, Tamil Tech News, Trends in Tamil Technology plus vlogs. Our motive behind creating this channel was to make Easy to Understand, Tech Videos in Tamil. Genuine Smartphone, Earphone's, Gadgets & accessory Reviews"