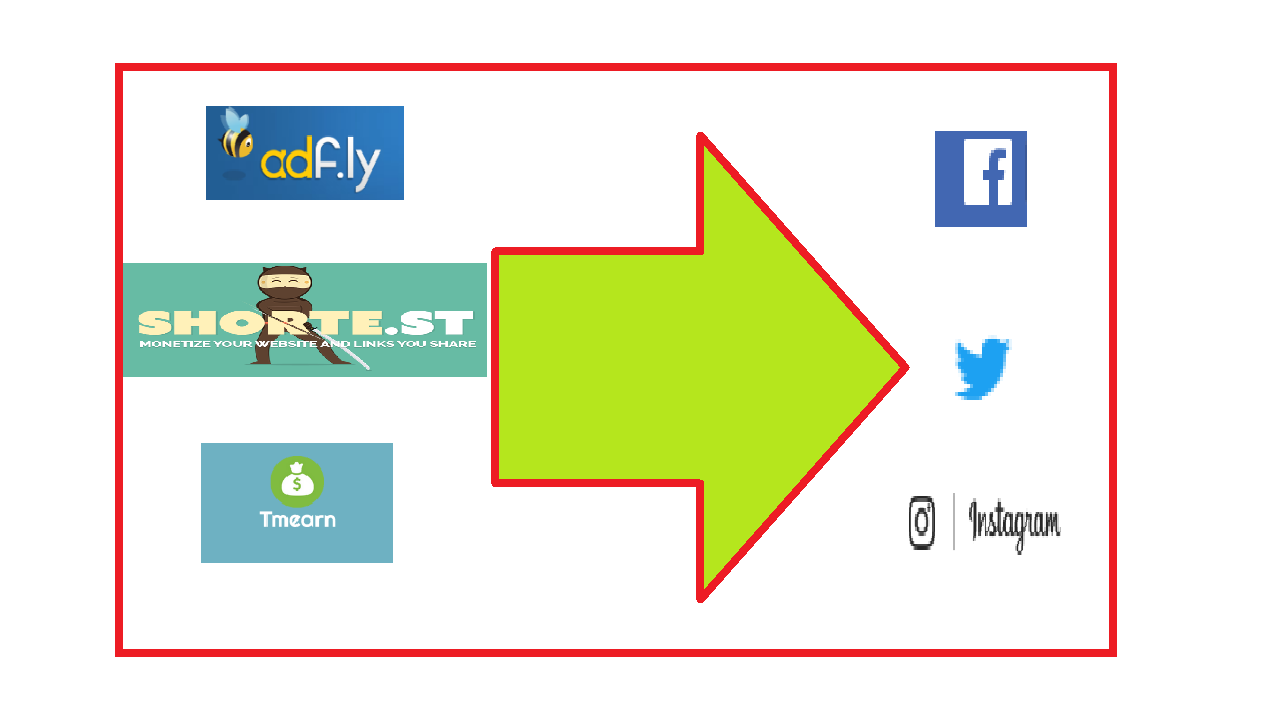 How Place adfly URL in Social Networks

:

Placing URL Shortner's URL in Social media leads to get great income. You can earn upto $ 1000 Per month for just passing the URLs. All social medias are not allowing to do the same, but some tricks may help you to pass URL.

ü  First create an account in Adfly and social media where you want to place the URL links. Click this, If you do not know.

ü  Create a blog using blogger or tumbler or website

ü  Just post at least minimum 10 post related to any.

ü  If you have a niche website, you can earn more money

ü  If your post is related to any movie or viral content, then you can earn more than $          1500 per month

ü  Then you link with your original content.
How to create a blog in Blogger.com:
v  Create an e-mail Id in Gmail.
v  Go to Blogger.com, and click to Create Your Blog tap
v   Sign in through your Gmail id to the blogger.com
v  Enter name of your Blog (related to what), Click to continue
v  Click the create New Blog tab.
v  Enter your Blog title and select your blog URL (. com/.in/.co.uk or any)
v  Then it will show the home page of your blog.
v   Then click to New post, Your Blog is ready.
Write a post and click publish tab. Then your post will be online…
Steps to Pass the URL 
v  Sign in URL shortner website
v  Copy the link which you want to short
v  Paste it into Shrink box, get shorted URL
v  Open new Post section of your blog, click link tab (old link will be erased, if any).
v  Select the sentence where you want to paste your shortner URL, Link with it
v  Publish it.
v  Open your blog post
v  Then pass the Blog post's URL (which has shorted URL) through FaceBook, Twitter, Instagram, SoundCloud, Etc…
Advantage of this method:
You can get more visitor to your blog, you can get more income as bonus with that
You can easily pass your adfly url in social networks.
This is 100% working and legit method.
Thank you!!! Have Nice Day….