Infolinks Review Best Adsense alternative Earning Report $ 4300:
Best Adsense alternative
I Suggest infolinks is the best alternative for google adsense. Infolinks was started on 2007-2008 as a CPM and CPC based advertising network of well-known is one of the best adsense alternatives. Infolinks is a contextual advertising network like adsense. They have advertiser around 128 countries. They have millions of active website around the world.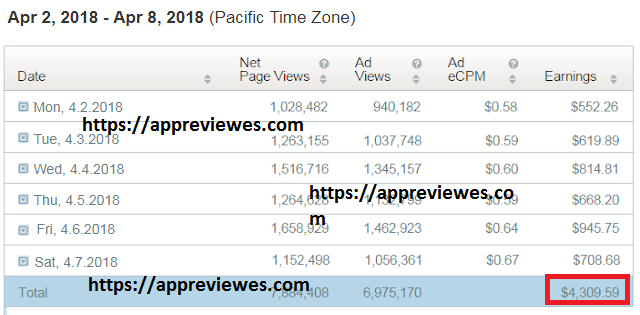 Can I use Infolinks and Google AdSense on the same website?
My answer is Yes you can, you can use infolinks and Google Adsense together without having problems and not prohibited as might occur with other networks.
Infolinks Review: Infolinks Ad Network Features
Simple, Easy and fast approval; Takes less than a day to approval. Not Like adsense approval
You can use it with google adsense.
Infolinks is CPM as well as CPC network.
Easy ads installation, you do not want to create any ads manually.
You can get Different types of ad unit such as In-fold, In-text ad, In-tag, and In-frame
It is good for US, UK and Europe traffic
Infolinks minimum payout is $50, and payment methods include PayPal, Payoneer, Wire Transfer.
Good Customer Support and Fast response
65% of revenue sharing
Referral Program 10% for one year
Also see: How to get adsense approval faster than Normal Process
Infolinks Limitation:
Infolinks does not approve the website contains adult content and Movies Website. Infolinks approve only content related websites.
Infolinks review: Ads settings
After approving infolinks ad network, you have to install the ads tracking codes. All you have to do is
1. Infolinks ads installation for Blogger:
Step1: Login to your infolinks dashboard => Go to integration tap
Step2: Click on JavaScript
Step3: Copy the code
Step4: Go to your blogger dashboard
Step5: Click on the theme => Edit HTML => find </body> using CTRL + F => paste the infolinks tracking  codes above the </body> tag => Save it
2. Infolinks ads installation for WordPress:
Just download Infolinks plugin from WordPress plugin store.
Note: Infolinks ads are automated like adsense.
Let see the various types of ad units in infolinks
Infolinks Review: Various ad units
Enjoy a variety of unique ad products
Intext ads
They are pushing ads into your content text.
Infold
InFold displays ads relevant to what your users are searching for, while infusing another SEO layer to your site.
Infold example ad
Intag Ad
InTag allows you to increase your clicks and earnings while adding valuable informational tags within your website's content.
Intag example ad

Inarticle Ad
InArticle allows you to seamlessly incorporate attractive native video and display ads triggered by user engagement and intent.
 
Inframe ad
Based on your website's category, InFrame will display attractive banner ads in the margins of your website's pages.
Inframe example ad

Infolinks payment methods:
After reaching minimum payout threshold $ 50 You can request any time by clicking payout option. Infolinks have simple ways for publishers to receive their payments: PayPal, Bank Wire, eCheck, ACH (only for U.S. bank accounts) or Payoneer. But We recommend Payoneer or wire transfer to receive their payment for Indian users.
Also see: Best E-wallet for International Transaction
Payment is based on NET 30, You can choose your preferred payment method in Payment Settings of your infolinks account.  Infolinks minimum payment: 50$ ( Paypal and Payoneer) and 100$ ( Wire transfer )
Infolinks review: payment proof

Join Now: 
InfoLinks CPM:
Infolinks is good for English countries, they give around 2.5$ per 1000 visitors. But for India, they give 0.01 $ for 1000 visitors, infolinks cpm for India is very less as compared with other countries.. So that If you have English countries traffic you can go for infolinks but other than English countries better you can go for some other CPM ad networks.
Infolinks Mobile apps:
Infolinks is having their own android and iOs apps. You can get the infolinks apps from google play store and apple itunes. Use those apps to get updated about your Infolinks account in real-time. View your websites' status, earnings, the Infolinks blog and more anytime, anywhere. It's totally free and provides the most up-to-date information about your account.
To download the Infolinks Mobile App simply select either the iTunes button if you have an iPhone, or the Google Play button if you own an Android phone.
Infolinks Review Conclusion:
If you're tired of AdSense approval and want to try a new source of income to boost your website earnings, try InfoLinks ads.Although there are several Ad networks to make money by displaying Ads on blog, InfoLinks still can be considered as one of the best Ad networks and also one of the best Google AdSense alternatives.