How to check my credit score free of cost:
Knowing your credit score is a very important measure to get any loan, credit card and other bank benefits. To check credit score some of the bank sites are offering free of cost and some of the sites are Charging around 500 to 1000 rupees for one-time check credit score. In this tutorial, we are going to see how to check credit score. The below-mentioned sites ask your accurate information, otherwise, you cannot check your credit score.
Bank bazzar :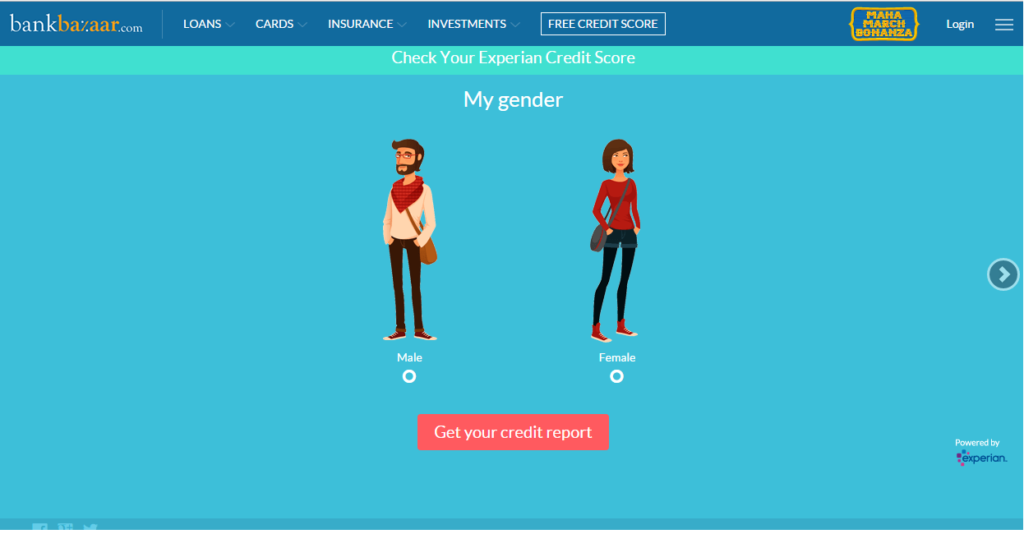 Bank bazzar is a site which deals with customized rate quotes on loans and credit cards. In this you can Shop for loans & cards just like you buy everything else now – online. Credit card and agent network. The site is dealing with Home loan, personal loan, car loan, Credit card, fixed deposit, Insurance.
How to check my credit score on bank bazzar:
Click on the menu option at the top right corner of the page which shown as three line.
Menu => click 'Credit Score'
Select your gender
Enter your date of birth as in your
Enter the city of your residence
Enter your address details
Provide your name with PAN card details
Enter your 10-digit mobile number.
Once you have signed-in, you will be able to view the summary of your credit score
You will see the result at the end…
paizabazzar.com
A good credit score increases your chances of getting a loan or credit card. You can get your credit report worth Rs. 1200 for FREE. There will be no impact on your score. You will also get free monthly updates form this website by sigin in. In this just enter your bio details and email id…as per respective column. After complet. ion of your mobile verification you will see new pop up window, there you just enter require details => Click to ok, You will see your full credit Score.
Paisabazzar is having a better feature than banknazzar website. It provides the detailed information about your payment history, Credit card utilization, Age of credit history and Total account that you are associating with..
Also See: How to get a free credit card without the credit score
Creditmantri:
Credit mandri is having a simple procedure to check your credit score online. Here you do not want to provide employer and employee details, also by providing PAN details, credit mantra gives exact result of your credit score. Here you can get the result of your account status, account impact where are your back locks, how to improve it and how much eligible to get customized loan and so on.
This is an official site for checking cibil score, here you can check your credit score with free of cost. This is also agent network for HDFC, Chola, TVS, Relaiyance,etc. You will get access to personalized loan and credit card offers based on your CIBIL Score. You can also raise disputes online in case you find any discrepancies or inaccuracies that reflect on your CIBIL Report.
Also See: How to get a free credit card without the credit score
Follow the steps to check credit score free:
Create an account in cibil.com by providing your name, email id, phone number
Provide bio details, ID proof, past loan status if you had…etc
By submitting you see your credit score.
Wishfin: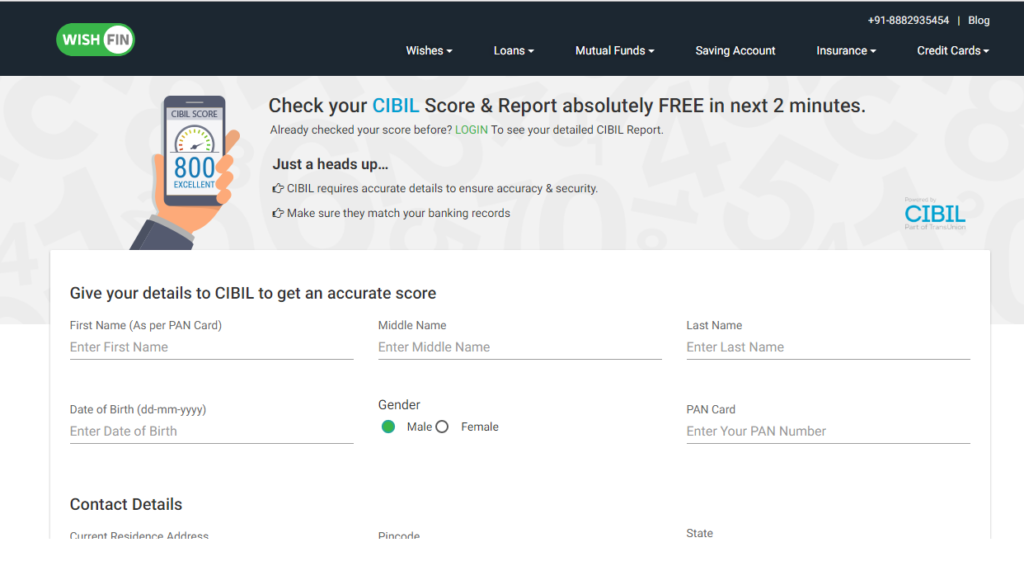 To get free credit score online the customer has to sign up on the official website of the credit score agency and request for the report. Ex: if you are applying credit score in wishfin, you have to signup in wishfin.com by providing all necessary details. Also, to get the credit score report the customer has to provide the mandatory documents. It is only after the verification of documents that the customer will receive the CIR through email. They will send your credit score report within a day.
However, there are some easy and quick alternate ways to check your credit score by providing PAN Card only and no other documentation is required. Moreover, you don't have to pay any fees to check credit score. Also, you can check your credit score with other Bank or financial institution can check the credit score. An individual too can check credit score and get the CIBIL/Credit report online at Wishfin.com
Also See: How to get a free credit card without the credit score
Just follow the simple steps to check credit score:
To check credit score, Click the CIBIL page at wishfin.com
Fill your Name as per PAN Card, DOB, Gender, and PAN Card number
Provide your contact details which include current residence address, email ID and
Enter your 10 digits' Mobile number.
Agree to the terms and condition
Click on submit button
That's all, you can see your credit score right now.
India lends: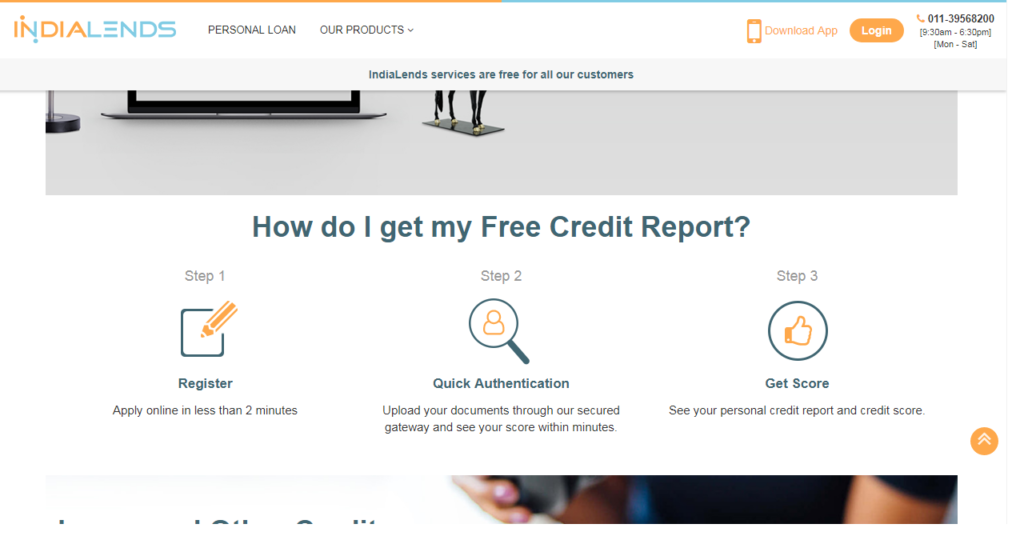 This is a little bit different as compared to above-mentioned Network. Here you have to upload your KYC documents. KYC documents are used to verify your identification. They want to make sure that to share your credit report with you and only you. They only ask for documents that banks recognize as a form of KYC e.g. Passport, Aadhar, etc.. To Know your credit score, Login to your India lends account to view your credit report on the dashboard anytime, anywhere and from any device. A credit score is the measure of an individual's creditworthiness. The higher the score can get easy credit such as – a credit card, a personal loan, a car loan or even a home loan. It is usually a three-digit number between 300 and 900 which is calculated based on the individual's repayment history on credit products.
Getcreditscore: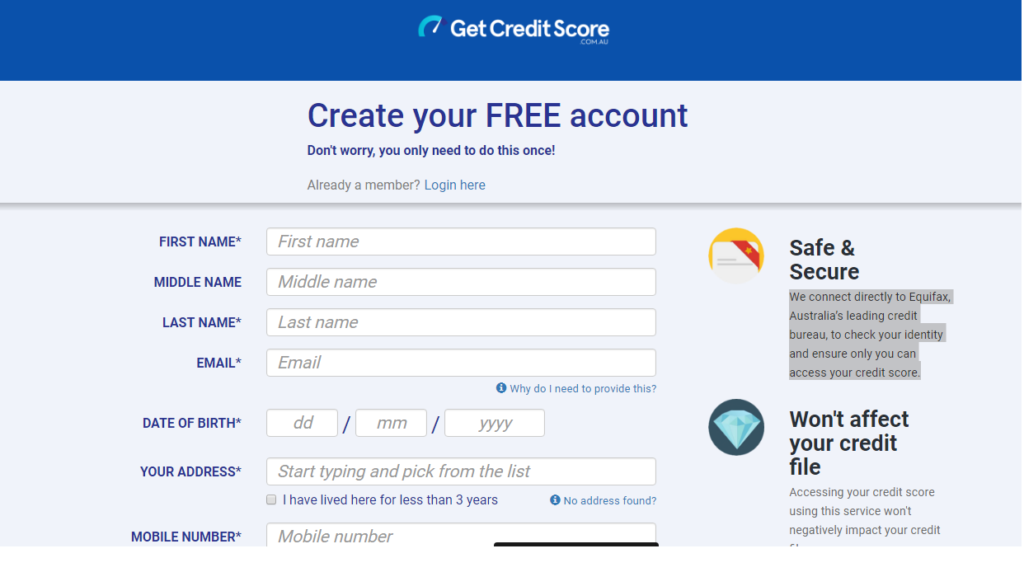 This is also another credit card agent network which offers to check credit score online with free of cost. After completion free account procedure in getcreditscore.com, you are eligible to check your credit score. In this instead of providing PAN card, you have to provide driving license number. Actually, they connect directly to Equifax, Australia's leading credit bureau, to check your identity and ensure only you can access your credit score.
Freescoreindia:
In this website you can check your credit score without cost.
Credit.com:
Click this link to check your credit score. There are no tricks or gimmicks. Your score is updated every 30 days, and you can always check it for free.
Checkmyfile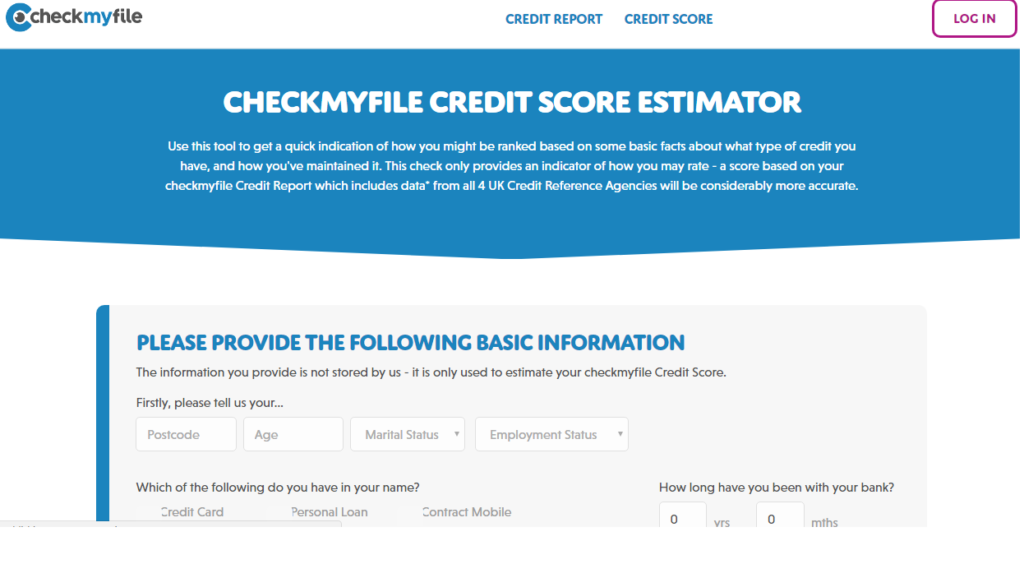 Click this to check credit score free.
Conclusion:
Guys some of the fake companies are still in the market. They will steal your identity and personal details. So do not disclose your personal details unnecessarily. I recommend you to check your credits score with paizabazzar.com. it is really good. It gives exact details.
" if you really like this please do not forget to share it in below mention social media."
Also See: How to get a free credit card without the credit score